Hela, Helā: 13 definitions
Introduction
Introduction:
Hela means something in Hinduism, Sanskrit, Jainism, Prakrit, Marathi. If you want to know the exact meaning, history, etymology or English translation of this term then check out the descriptions on this page. Add your comment or reference to a book if you want to contribute to this summary article.
In Hinduism
Natyashastra (theatrics and dramaturgy)
Source
:
archive.org: Natya Shastra
Helā (हेला, "graceful expression").—Everyone's ordinary feeling (bhāva), which depend on the Erotic Sentiment (śṛṅgāra-rasa), and reveals itself through graceful movements (lalitābhinaya) is called the "graceful expression of feeling" (helā) by the wise.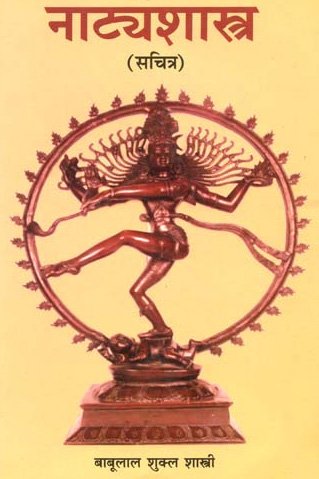 Natyashastra (नाट्यशास्त्र, nāṭyaśāstra) refers to both the ancient Indian tradition (śāstra) of performing arts, (nāṭya, e.g., theatrics, drama, dance, music), as well as the name of a Sanskrit work dealing with these subjects. It also teaches the rules for composing dramatic plays (nataka) and poetic works (kavya).
Chandas (prosody, study of Sanskrit metres)
Source
:
Journal of the University of Bombay Volume V: Apabhramsa metres (2)
Helā (हेला) (also called Vilambitā when possessed of a Yamaka) is the name of a catuṣpadi metre (as popularly employed by the Apabhraṃśa bards), as discussed in books such as the Chandonuśāsana, Kavidarpaṇa, Vṛttajātisamuccaya and Svayambhūchandas.—Helā has 22 mātrās in each of its four lines, divided into the groups of 6, 4, 4, 4 and 4 mātrās, where the 2nd and the 5th caturmātras which must either be [ISI] or [IIII].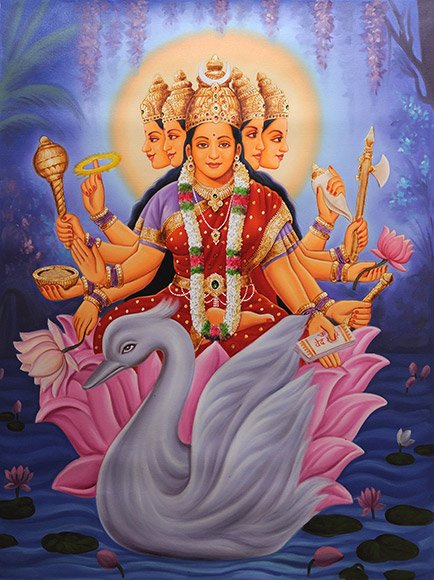 Chandas (छन्दस्) refers to Sanskrit prosody and represents one of the six Vedangas (auxiliary disciplines belonging to the study of the Vedas). The science of prosody (chandas-shastra) focusses on the study of the poetic meters such as the commonly known twenty-six metres mentioned by Pingalas.
In Jainism
General definition (in Jainism)
Source
:
archive.org: Een Kritische Studie Van Svayambhūdeva's Paümacariu
Hela (हेल) participated in the war between Rāma and Rāvaṇa, on the side of the latter, as mentioned in Svayambhūdeva's Paumacariu (Padmacarita, Paumacariya or Rāmāyaṇapurāṇa) chapter 57ff. Svayambhū or Svayambhūdeva (8th or 9th century) was a Jain householder who probably lived in Karnataka. His work recounts the popular Rāma story as known from the older work Rāmāyaṇa (written by Vālmīki). Various chapters [mentioning Hela] are dedicated to the humongous battle whose armies (known as akṣauhiṇīs) consisted of millions of soldiers, horses and elephants, etc.

Jainism is an Indian religion of Dharma whose doctrine revolves around harmlessness (ahimsa) towards every living being. The two major branches (Digambara and Svetambara) of Jainism stimulate self-control (or, shramana, 'self-reliance') and spiritual development through a path of peace for the soul to progess to the ultimate goal.
Languages of India and abroad
Marathi-English dictionary
Source
:
DDSA: The Molesworth Marathi and English Dictionary
hēla (हेल).—m f The business of carrying burdens (from village to village or place to place), porterage (v vāha): also the burden carried: also the cost of carriage, the fare. 2 The supplying for a few days (with water, milk &c.) of a family in which a child is born. Usually performed by Shudra females, and viewed as a sort of tribute or as an acknowledgment of respect. Also the water, milk &c. so supplied or brought. Also the throwing of water before the door for a few days, as an act of the same significance. 3 m A cartload (of kaṛba, hay, straw, sticks, rafters &c.) hēla consists of materials or things which are bound, not of such as sand, lime, earth, ashes, stones &c. 4 A loud and prolonged utterance (in singing, wailing, calling &c.) v kāḍha & nigha f A term in the play of āṭyāpāṭyā.
--- OR ---
hēlā (हेला).—m (halya S) A male buffalo. See halyā. Pr. hēlyācyā kānīṃ kiṅgarī vājavilī tarīṃ tō āpalī drōṃya sōḍīta nāhīṃ A fool wont mend his ways through good example or advice.
--- OR ---
hēlā (हेला).—f S Sport, wanton play, dalliance. 3 Despising or contemning; rejecting superciliously or treating contumeliously: also contempt, disregard. slight.
--- OR ---
hēḷā (हेळा).—m A tree or its fruit. See bēhaḍā.
--- OR ---
hēḷā (हेळा).—ad (Poetry. hēlā S Contemning.) Easily.
Source
:
DDSA: The Aryabhusan school dictionary, Marathi-English
hēla (हेल).—m f Porterage; the cost of carriage. The burden carried. The business of carrying burdens. m A loud and prolonged utterance.
--- OR ---
hēlā (हेला).—m A male buffalo.
Marathi is an Indo-European language having over 70 million native speakers people in (predominantly) Maharashtra India. Marathi, like many other Indo-Aryan languages, evolved from early forms of Prakrit, which itself is a subset of Sanskrit, one of the most ancient languages of the world.
Sanskrit dictionary
Source
:
DDSA: The practical Sanskrit-English dictionary
Helā (हेला).—[heḍ-bhāve-ḍasya laḥ]
1) Contempt, disrespect, insult; तत्पूर्वमंसद्वयसं द्विपाधिपाः क्षणं सहेलाः परितो जगाहिरे (tatpūrvamaṃsadvayasaṃ dvipādhipāḥ kṣaṇaṃ sahelāḥ parito jagāhire) Śi.12.72.
2) (a) Amorous sport or dalliance, wanton sport; हेलात्यन्तं समालक्ष्य विकारः स्यात् स एव च (helātyantaṃ samālakṣya vikāraḥ syāt sa eva ca) S. D.128; भावो हावश्च हेला च त्रयस्तत्र शरीरजाः (bhāvo hāvaśca helā ca trayastatra śarīrajāḥ) D. R.2.32. (b) Pleasure, delight, pastime; मुग्धेन्दुसुन्दरतदीयमुखावलोकहेलाविशृङ्खलकुतू- हलनिह्नवाय (mugdhendusundaratadīyamukhāvalokahelāviśṛṅkhalakutū- halanihnavāya) Māl.9.43.
3) Strong sexual desire; प्रौढे- च्छयाऽतिरूढानां नारीणां सुरतोत्सवे । शृङ्गारशास्त्रतत्त्वज्ञैर्हेला सा परि- कीर्तिता (prauḍhe- cchayā'tirūḍhānāṃ nārīṇāṃ suratotsave | śṛṅgāraśāstratattvajñairhelā sā pari- kīrtitā) ||
4) Ease, facility; निवेशयामासिथ हेलयोद्धृतम् (niveśayāmāsitha helayoddhṛtam) Śi.1. 34; हेलया (helayā) 'easily', without any difficulty or trouble.
5) Moonlight.
6) A pause in a note or shaking (as in music).
Source
:
Cologne Digital Sanskrit Dictionaries: Edgerton Buddhist Hybrid Sanskrit Dictionary
Helā (हेला).—(1) (perhaps compare [Jaina Māhārāṣṭrī] heḍā, defined by Hindi ghaṭā, samūha, [Paia-sadda-mahaṇṇavo]) some sort of container, basket or the like: sa hiraṇya-suvarṇasya helāṃ pūrayitvā Avadāna-śataka i.224.6; gṛhapatinā sā suvarṇa-helā brāhmaṇāya dattā 8; (2) a high number: Gaṇḍavyūha 106.12; no corresp. in Gaṇḍavyūha 133.22 or parallel lists.
Source
:
Cologne Digital Sanskrit Dictionaries: Shabda-Sagara Sanskrit-English Dictionary
Helā (हेला).—f.
(-lā) 1. Wanton sport, dalliance, lascivious endearment. 2. Disrespect, contempt. 3. Facility, ease. 4. Moonlight. E. hil to dally, affs. ac and ṭāp; or heḍ to disregard, ac aff., ḍa changed to la .
Source
:
Cologne Digital Sanskrit Dictionaries: Benfey Sanskrit-English Dictionary
Helā (हेला).—[hel + ā], f. 1. Sport, [Ratnāvalī, 2. ed. Calc.] 2. ed. 17, 11. 2. Contempt, [Śiśupālavadha] 2, 48. 3. Dallying, lascivious endearment, delight, [Mālatīmādhava, (ed. Calc.)] 157, 19. 4. Manner, Neriosengh, see Gött. Gel. Anz. 1861, p. 1837. 5. instr. layā (properly, Sportively, easily; cf. līlā), At once, [Pañcatantra] ii. [distich] 80; 106, 1; 134, 13; 168, 6; [Rājataraṅgiṇī] 5, 84.
Source
:
Cologne Digital Sanskrit Dictionaries: Cappeller Sanskrit-English Dictionary
Helā (हेला).—[feminine] wantonness, fickleness, levity, sport; °— & [instrumental] easily, quickly, at once.
Source
:
Cologne Digital Sanskrit Dictionaries: Monier-Williams Sanskrit-English Dictionary
1) Hela (हेल):—[from heL] (or heḍa) m. anger, passion, hatred, [Ṛg-veda; Atharva-veda]
2) Helā (हेला):—[from hel] f. (ifc. f(ā). ) disrespect, contempt (cf. avahelā)
3) [v.s. ...] wanton sport, frivolity, amorous dalliance (of women; in [dramatic language] one of the 20 natural graces [sattva-ja alaṃkāra] of the Nāyikā), [Daśarūpa; Sāhitya-darpaṇa] etc.
4) [v.s. ...] sport, pastime, carelessness, ease, facility ([in the beginning of a compound] and [instrumental case] sg. or [plural] 'in sport', 'sportively', 'easily', 'at once'; tṛṇa-helayā, 'as if it were a straw'), [Kāvya literature; Kathāsaritsāgara] etc.
5) [v.s. ...] moonlight, [cf. Lexicographers, esp. such as amarasiṃha, halāyudha, hemacandra, etc.]
6) [v.s. ...] = prastāva, [cf. Lexicographers, esp. such as amarasiṃha, halāyudha, hemacandra, etc.]
[Sanskrit to German] (Deutsch Wörterbuch)
Source
:
Cologne Digital Sanskrit Dictionaries: Böhtlingk and Roth Grosses Petersburger Wörterbuch
Helā (हेला):—(wie eben) f.
1) ein best. ungebundenes Gebahren eines verliebten Weibes [Amarakoṣa.1,1,7,32.] [Trikāṇḍaśeṣa.3,3,410.] [Hemacandra's Abhidhānacintāmaṇi 509.] [Anekārthasaṃgraha.2,516.] [Medinīkoṣa 1. 56.] [Halāyudha.1,89.] [DAŚAR.2,32.] [PRATĀPAR. 55,a.] [Sāhityadarpana 125.] helātyantaṃ samālakṣyavikāraḥ syātsa (d. i. hāvaḥ) eva ca [?128. 509. Harivaṃśa 8348 (pl.). Śrutabodha 34. MĀLATĪM. 157, 19.] am Ende eines adj. comp.: nūpurodghuṣṭahelā (nūpurotkṛṣṭalīlā ed. Bomb.) [Rāmāyaṇa 2, 60, 19.] —
2) Leichtsinn, Sorglosigkeit; = avajñā [Trikāṇḍaśeṣa] [Hemacandra's Anekārthasaṃgraha] [Medinīkoṣa] [Halāyudha 4, 30.] helā syātkāryanāśāya [Cāṇakya 91] bei [HAEB.] helayā leichtsinniger Weise; mit Leichtigkeit, ohne sich irgend einen Zwang anzuthun, ohne Weiteres, mir nichts dir nichts: helayā kiṃcinmā gṛhāṇa muñca vā [Oxforder Handschriften 228,a, Nalopākhyāna] [Spr. (II) 1264. 3798. 6395.] [Śiśupālavadha.2,52.] [Kathāsaritsāgara 30,124. 48,74. 50,25. 57,121. 61,203. 65,157. 102,47.] [Mārkāṇḍeyapurāṇa 14,29.] [NĀGĀN. 36,2.] [KĀŚIKH.2,13] (s. u. helika). [Rājataraṅgiṇī 3, 43. 4, 218. 364. 450. 716. 5, 84. 113.] [Pañcatantra 106, 1. 2. 134, 13. 186, 6. 256, 24] (yenaiva he zu lesen). tṛṇahelayā mit Leichtigkeit, als wenn man es mit einem Strohhalm zu thun hätte, [Kathāsaritsāgara 46, 68.] ahelayā nicht ohne Weiteres so v. a. alles Ernstes [Spr. (II) 5135.] helābhis = helayā [Bhāgavatapurāṇa 3, 14, 19.] sahelam desgl. [Kathāsaritsāgara 6, 110. 55, 40] (am Anf. eines comp.). helā am Anfange eines comp. in der Bed. von helayā [Mṛcchakaṭikā 44, 15.] [RATNĀV.] (neuere Ausg.) [17, 11.] [Spr. (II) 7421. fg.] [morgenländischen Gesellschaft 27, 55. 66.] [Kathāsaritsāgara 35, 98. 82, 47. 107, 22.] —
3) = prastāva [Halāyudha 5, 19.] —
4) Mondschein [ŚABDĀRTHAK.] bei [WILSON.] — Vgl. avahelā und prahelā .
Sanskrit, also spelled संस्कृतम् (saṃskṛtam), is an ancient language of India commonly seen as the grandmother of the Indo-European language family (even English!). Closely allied with Prakrit and Pali, Sanskrit is more exhaustive in both grammar and terms and has the most extensive collection of literature in the world, greatly surpassing its sister-languages Greek and Latin.
See also (Relevant definitions)
Starts with (+18): Helacakra, Helaga, Helagada, Helagata, Helaka, Helakari, Helakava, Helakavanem, Helakavinem, Helako, Helamela, Helana, Helanchi, Helanci, Helanem, Helanem Melanem, Helaniya, Helapanti, Helapata, Helapatanem.
Ends with (+80): Abhela, Achela, Adhela, Aharachela, Apahela, Ardhela, Asela, Atica Khela, Avahela, Badhela, Bhakarica Khela, Bhakarica-khela, Bhela, Bhusandakhela, Buddhabhela, Budhela, Bundhela, Burashela, Cadhela, Cehela.
Full-text (+21): Heda, Sahela, Helasana, Prahela, Ekahela, Uttamottamaka, Helavat, Helacakra, Helas, Hedana, Helasanem, Helaraja, Helasandanem, Helakari, Helavukka, Helapayaki, Helavant, Sahelam, Avayatahelas, Apahela.
Relevant text
Search found 7 books and stories containing Hela, Helā, Hēla, Hēlā, Hēḷā; (plurals include: Helas, Helās, Hēlas, Hēlās, Hēḷās). You can also click to the full overview containing English textual excerpts. Below are direct links for the most relevant articles: