Eranda, Eraṇḍa: 19 definitions
Introduction
Introduction:
Eranda means something in Buddhism, Pali, Hinduism, Sanskrit, Marathi. If you want to know the exact meaning, history, etymology or English translation of this term then check out the descriptions on this page. Add your comment or reference to a book if you want to contribute to this summary article.
In Hinduism
Ayurveda (science of life)
Source
: Wisdom Library: Āyurveda and botany
Eraṇḍa (एरण्ड) is a Sanskrit word referring to Ricinus communis (castor-oil-plant), a plant species in the Euphorbiaceae family. Certain plant parts of Eraṇḍa are eaten as a vegetable (śāka), according to Caraka in his Carakasaṃhitā sūtrasthāna (chapter 27), a classical Ayurvedic work. The plant is therefore part of the Śākavarga group of medicinal plants, referring to the "group of vegetables/pot-herbs". Caraka defined such groups (vargas) based on the dietic value of the plant. The plant has anti-inflammatory properties and the medicinal usage includes protection from liver damage.
According to the Rājanighaṇṭu (verse 8.55-57), the castor-oil-plant (eraṇḍa) has three varieties with a total of 30 synonyms:
The Śvetairaṇḍa variety has 11 synonyms:
Sitairaṇḍa,
Citra,
Gandharvahastaka,
Āmaṇḍa,
Taruṇa,
Śukla,
Vātāri,
Dīrghakaṇṭaka,
Pañcāṅgula,
Vardhamāna,
Ruvuka.
The Raktairaṇḍa variety has 14 synonyms:
Vyāghra,
Hastikarṇī,
Ruvu,
Uruvuka,
Nāgakarṇa,
Cañcu,
Uttānapatraka,
Karaparṇa,
Yācanaka,
Snigdha,
Vyāghradala,
Tatkara,
Citravīja,
Hrasvairaṇḍa.
The Sthūlairaṇḍa variety has 2 synonyms:
Mahairaṇḍa,
Mahāpañcāṅgula.
This plant (Eraṇḍa) is also mentioned as a medicine used for the treatment of all major fevers (jvara), as described in the Jvaracikitsā (or "the treatment of fever") which forms the first chapter of the Sanskrit work called Mādhavacikitsā..
Source
:
Shodhganga: Dietetics and culinary art in ancient and medieval India
Eraṇḍa (एरण्ड) refers to "castor" which is used to prepare oils (taila) from according to the 17th century Bhojanakutūhala (dravyaguṇāguṇa-kathana), and is commonly found in literature dealing with the topics of dietetics and culinary art, also known as Pākaśāstra or Pākakalā.—Taila-prakaraṇa describes the properties of the oil prepared from [viz., eraṇḍa (castor), etc.].
The food-utensils that are made of Eraṇḍa-patra (castor oil plant leaf) have the following dietetic effects: "hanyāt paramacākṣuṣyaṃ" (greatly beneficial for the eyes) "laghu dīpanapācanam" (light and stimulates the digestive fire), vātaghna, kṛmighna and pittakṛt (alleviates vāta,kills worms and aggravates bile).
Source
:
Ancient Science of Life: Vaidyavallabha: An Authoritative Work on Ayurveda Therapeutics
Eraṇḍa (एरण्ड) or Anilaripu refers to Ricinus communis, and is the name of a medicinal plant dealt with in the 17th-century Vaidyavallabha written by Hastiruci.—The Vaidyavallabha is a work which deals with the treatment and useful for all 8 branches of Ayurveda. The text Vaidyavallabha has been designed based on the need of the period of the author, availability of drugs (viz., AEraṇḍanilaripu) during that time, disease manifesting in that era, socio-economical-cultural-familial-spiritual-aspects of that period Vaidyavallabha.
Eraṇḍa-pāka (preparation of Ricinus communis) is mentioned for curing kṛmi (worm infestation) in chapter 5.
Source
:
Namah Journal: An overview of certain Āyurvedic herbs in the management of viral hepatitis
Eraṇḍa (एरण्ड) refers to the medicinal plant known as Ricinus communis, Linn., and is employed in the treatment of Kāmala.—Among the single and compound preparations described in Āyurveda for the treatment of kāmala, some of the drugs have been found to be effective. A scientific study of the drugs [viz., Eraṇḍa] was carried out and significant response observed.
Source
:
Ancient Science of Life: Botanical identification of plants described in Mādhava Cikitsā
Eraṇḍa (एरण्ड) refers to the medicinal plant Ricinus communis L., and is used in the treatment of atisāra (diarrhoea), according to the 7th century Mādhavacikitsā chapter 2. Atisāra refers to a condition where there are three or more loose or liquid stools (bowel movements) per day or more stool than normal. The second chapter of the Mādhavacikitsā explains several preparations [including Eraṇḍa] through 60 Sanskrit verses about treating this problem.
Source
:
Shodhganga: Edition translation and critical study of yogasarasamgraha
Eraṇḍa (एरण्ड) refers to the medicinal plant known as "Ricinus communis Linn." and is dealt with in the 15th-century Yogasārasaṅgraha (Yogasara-saṅgraha) by Vāsudeva: an unpublished Keralite work representing an Ayurvedic compendium of medicinal recipes. The Yogasārasaṃgraha [mentioning eraṇḍa] deals with entire recipes in the route of administration, and thus deals with the knowledge of pharmacy (bhaiṣajya-kalpanā) which is a branch of pharmacology (dravyaguṇa).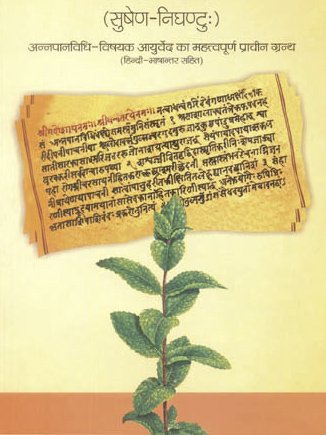 Āyurveda (आयुर्वेद, ayurveda) is a branch of Indian science dealing with medicine, herbalism, taxology, anatomy, surgery, alchemy and related topics. Traditional practice of Āyurveda in ancient India dates back to at least the first millenium BC. Literature is commonly written in Sanskrit using various poetic metres.
In Buddhism
General definition (in Buddhism)
Source
: Wisdom Library: Buddhism
Eraṇḍa (एरण्ड)—One of the field-crops mentioned in the Jātakas.
Languages of India and abroad
Pali-English dictionary
Source
:
BuddhaSasana: Concise Pali-English Dictionary
eraṇda : (m.) the plant Palma Christi form the seeds of which castor oil is extracted.
Source
:
Sutta: The Pali Text Society's Pali-English Dictionary
Eraṇḍa, (dial.?) the castor oil plant Nd2 680II.; J.II, 440. Cp. elaṇḍa. (Page 161)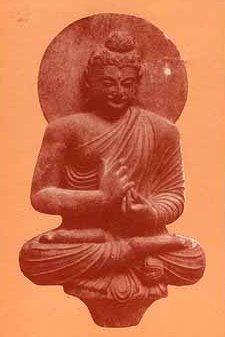 Pali is the language of the Tipiṭaka, which is the sacred canon of Theravāda Buddhism and contains much of the Buddha's speech. Closeley related to Sanskrit, both languages are used interchangeably between religions.
Marathi-English dictionary
Source
:
DDSA: The Molesworth Marathi and English Dictionary
ēraṇḍa (एरंड).—m f (S) Castor oil-plant, Palma Christi or Ricinus communis. Pr. ōsāḍa gāṃvīṃ ē0 baḷī. Pr. thōra vāḍhalā ē0 tara kāya hōīla ikṣudaṇḍa? ēraṇḍāsārakhā vāḍhaṇēṃ To shoot up rapidly--animal or plant. With implication of overgrowing its strength.
Source
:
DDSA: The Aryabhusan school dictionary, Marathi-English
ēraṇḍa (एरंड).—m ḍī f Castor-oil plant. ēra़ṇḍāsārakhā vāḍhaṇēṃ To shoot up rapidly-animal or plant. With implication of over- growing its strength. (ēraṇḍācēṃ guṛhāḷa n
Marathi is an Indo-European language having over 70 million native speakers people in (predominantly) Maharashtra India. Marathi, like many other Indo-Aryan languages, evolved from early forms of Prakrit, which itself is a subset of Sanskrit, one of the most ancient languages of the world.
Sanskrit dictionary
Source
:
DDSA: The practical Sanskrit-English dictionary
Eraṇḍa (एरण्ड).—The castor-oil plant; (a small tree with a scanty number of leaves); and hence the proverb: निरस्तपादपे देशे एरण्डोऽपि द्रुमायते (nirastapādape deśe eraṇḍo'pi drumāyate).
-ṇḍā Long pepper.
Derivable forms: eraṇḍaḥ (एरण्डः).
Source
:
Cologne Digital Sanskrit Dictionaries: Shabda-Sagara Sanskrit-English Dictionary
Eraṇḍa (एरण्ड).—m.
(-ṇḍaḥ) The castor-oil plant, (Palma christi or Ricinus communis. ) f. (-ṇḍī) Long pepper. E. ir to go, &c. āṅ prefixed, aṇḍac affix, fem. affix ṅīṣ; also with kan added eraṇḍaka.
Source
:
Cologne Digital Sanskrit Dictionaries: Benfey Sanskrit-English Dictionary
Eraṇḍa (एरण्ड).—m. The castor oil plant, Ricinus communis, [Pañcatantra] i. [distich] 108.
Source
:
Cologne Digital Sanskrit Dictionaries: Cappeller Sanskrit-English Dictionary
Eraṇḍa (एरण्ड).—[masculine] the castor-oil plant.
Source
:
Cologne Digital Sanskrit Dictionaries: Monier-Williams Sanskrit-English Dictionary
1) Eraṇḍa (एरण्ड):—m. the castor-oil plant, Ricinus Communis or Palma Christi, [Suśruta; Pañcatantra] etc.
2) Eraṇḍā (एरण्डा):—[from eraṇḍa] f. long pepper, [cf. Lexicographers, esp. such as amarasiṃha, halāyudha, hemacandra, etc.]
3) [v.s. ...] Name of a charm, [Divyāvadāna]
[Sanskrit to German] (Deutsch Wörterbuch)
Source
:
Cologne Digital Sanskrit Dictionaries: Böhtlingk and Roth Grosses Petersburger Wörterbuch
Eraṇḍa (एरण्ड):—
1) m. Ricinus communis, eine Staude, aus deren Samen das vielgebrauchte purgir. Oel bereitet wird, [Amarakoṣa 2, 4, 2, 31.] [Trikāṇḍaśeṣa 2, 4, 26.] [Hemacandra's Abhidhānacintāmaṇi 1150.] [AINSLIE I, 253.] [Suśruta 1, 137, 5. 144, 18. 145, 17. 2, 59, 14. 357, 8.] eraṇḍataila [1, 74, 19. 160, 17. 167, 15. 182, 11. 2, 87, 13.] [Mahābhārata 13, 6512.] eraṇḍabhiṇḍārkanalaiḥ prabhūtairapi saṃcitaiḥ . dārukṛtyaṃ yathā nāsti tathaivājñaiḥ prayojanam .. [Pañcatantra I, 108.] nirastapādape deśe eraṇḍo pi drumāyate [Hitopadeśa I, 63.] śvetairaṇḍa eine bes. Species davon [Rājanirghaṇṭa im Śabdakalpadruma] —
2) f. eraṇḍā langer Pfeffer (pippalī) [Śabdacandrikā im Śabdakalpadruma]
--- OR ---
Eraṇḍa (एरण्ड):—
1) bīja [SARVADARŚANAS. 40, 15. 19.] —
3) f. ī a) eine best. Pflanze: pāka [Oxforder Handschriften 319,b, No. 758.] — b) Nomen proprium eines Flusses: saṃgama [Oxforder Handschriften 65,b,35.] saṃgamatīrtha [66,b,13. 67,b,13]; vgl. eraṇḍītīrtha .
Sanskrit, also spelled संस्कृतम् (saṃskṛtam), is an ancient language of India commonly seen as the grandmother of the Indo-European language family (even English!). Closely allied with Prakrit and Pali, Sanskrit is more exhaustive in both grammar and terms and has the most extensive collection of literature in the world, greatly surpassing its sister-languages Greek and Latin.
See also (Relevant definitions)
Starts with: Erandabijadi, Erandacem Gurihada, Erandagalla, Erandaka, Erandakorandadi, Erandamula, Erandamuladi, Erandapaka, Erandapalla, Erandapalli, Erandapatra, Erandapatrika, Erandapattraka, Erandapattrika, Erandaphala, Erandataila, Erandatailadi.
Ends with: Bheranda, Godaeranda, Hirava Eranda, Hrasvairanda, Mahairanda, Malaeranda, Mogali Eranda, Mogali-eranda, Pheranda, Raktairanda, Rana-eranda, Shetaeranda, Shvetairanda, Sthulairanda, Surati Eranda, Tambada Eranda.
Full-text (+52): Erandaphala, Erandapattraka, Mogali-eranda, Sthulairanda, Erandaka, Erandapatrika, Uruvuka, Surati Eranda, Amangala, Erandela, Erandapattrika, Mogali Eranda, Erandataila, Tambada Eranda, Amanda, Hirava Eranda, Elanda, Madhyamapancamula, Erandapalla, Shvetairanda.
Relevant text
Search found 17 books and stories containing Eranda, Eraṇḍa, Ēraṇḍa, Eraṇḍā; (plurals include: Erandas, Eraṇḍas, Ēraṇḍas, Eraṇḍās). You can also click to the full overview containing English textual excerpts. Below are direct links for the most relevant articles: