Dura, Dūra: 11 definitions
Introduction
Dura means something in Hinduism, Sanskrit, Buddhism, Pali, Marathi. If you want to know the exact meaning, history, etymology or English translation of this term then check out the descriptions on this page. Add your comment or reference to a book if you want to contribute to this summary article.
In Hinduism
Natyashastra (theatrics and dramaturgy)
Source
:
archive.org: The mirror of gesture (abhinaya-darpana)
A type of glance (or facial expression): Dūra (far): slightly raised. Usage: things at a distance.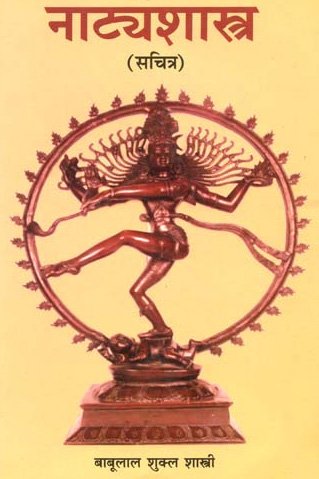 Natyashastra (नाट्यशास्त्र, nāṭyaśāstra) refers to both the ancient Indian tradition (śāstra) of performing arts, (nāṭya, e.g., theatrics, drama, dance, music), as well as the name of a Sanskrit work dealing with these subjects. It also teaches the rules for composing dramatic plays (nataka) and poetic works (kavya).
Languages of India and abroad
Pali-English dictionary
Source
:
BuddhaSasana: Concise Pali-English Dictionary
dūra : (adj.) distant; far. (nt.), distance.
Source
:
Sutta: The Pali Text Society's Pali-English Dictionary
Dūra, (adj.) (Sk. dūra, Ved. duva (stirring, urging on), compar. davīyān, Av. dūrō (far), *dāu; cp. Ohg. zawen, Goth. taujan=E. do. Another form is *deǔā, far in respect to time, as in Gr. dήn, dhrόn, Lat. dū-dum (cp. dū-rare=en-dure). See also dutiya & dūta) far, distant, remote, opp. āsanna (J.II, 154) or santika (Dhs.677; Vism.402).—PvA.117. Often in cpds. (see below), also as dūri°, e.g. dūri-bhāva distance Vism.71, 377; DhsA.76.—Cases mostly used adverbially, viz. Acc. dūraṃ far J.II, 154; DhA.I, 192.—Abl. dūrato from afar, aloof Vin.I, 15; II, 195; S.I, 212; Sn.511; Dh.219; J.V, 78 (dūra-dūrato); Miln.23; PvA.107. dūrato karoti to keep aloof from PvA.17.-Loc. dūre at a distance, also as prep. away from, far from (c. Abl.), e.g. Sn.468; J.II, 155, 449 (=ārā); III, 189.—Sn.772; Dh.304; J.VI, 364; Dhs.677.—dūre-pātin one who shoots far (cp. Sk. dūra-pātin) A.I, 284; II, 170, 202. J.IV, 494. See also akkhaṇavedhin.—atidūre too far Vin.II, 215.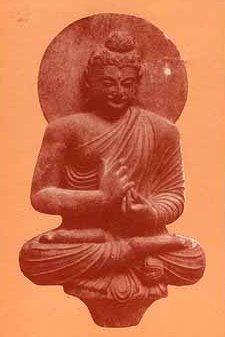 Pali is the language of the Tipiṭaka, which is the sacred canon of Theravāda Buddhism and contains much of the Buddha's speech. Closeley related to Sanskrit, both languages are used interchangeably between religions.
Marathi-English dictionary
Source
:
DDSA: The Molesworth Marathi and English Dictionary
ḍurā (डुरा).—m R A pool; a pit or hole filled with water or dug for water.
--- OR ---
durā (दुरा).—a R Double, twice in quantity or number. 2 Doubled over, folded.
--- OR ---
dūra (दूर).—a (S) Distant or remote (in time, space, relation, connection). 2 fig. Improbable. dūra karaṇēṃ To remove (from office or service): also to remove (distresses or troubles). dūra dharaṇēṃ or pāhaṇēṃ To hold at a distance; to become cold towards.
Source
:
DDSA: The Aryabhusan school dictionary, Marathi-English
dura (दुर).—ind A depreciative particle and prefix employing inferiority, badness, grievousness, difficulty &c.
--- OR ---
dūra (दूर).—a Distant or remote. Improbable. dūra karaṇēṃ To remove (from office or service). dūra dharaṇēṃ or pāhaṇēṃ To hold at a distance, to become cold towards.
Marathi is an Indo-European language having over 70 million native speakers people in (predominantly) Maharashtra India. Marathi, like many other Indo-Aryan languages, evolved from early forms of Prakrit, which itself is a subset of Sanskrit, one of the most ancient languages of the world.
Sanskrit-English dictionary
Source
:
DDSA: The practical Sanskrit-English dictionary
Dūra (दूर).—a. (Compar. davīyas, superl. daviṣṭha)
1) Distant, remote, far off, a long way off, long; किं दूरं व्यवसायिनाम् (kiṃ dūraṃ vyavasāyinām) Chāṇ.73; न योजनशतं दूरं वाह्यमानस्य तृष्णया (na yojanaśataṃ dūraṃ vāhyamānasya tṛṣṇayā) H.1.146,49.
2) Very high, up; दूरमप्युदितः सूर्यः शशाङ्क इव लक्ष्यते (dūramapyuditaḥ sūryaḥ śaśāṅka iva lakṣyate) Rām.3.16.18.
3) Excessive, very much; विचिक्षिपे शूलभृतां सलीलं स पत्रिभिर्दूरमदूरपातैः (vicikṣipe śūlabhṛtāṃ salīlaṃ sa patribhirdūramadūrapātaiḥ) Ki.17.53.
-ram Distance, remoteness. [N. B. Some of the oblique cases of दूर (dūra) are used adverbially as follows:-(a) दूरम् (dūram) to a distance, far away, far or distant from (with abl. or gen.); ग्रामात् (grāmāt) or ग्रामस्य दूरम् (grāmasya dūram) Sk.
2) high above.
3) deeply, far below.
4) highly, in a high degree, very much; नेत्रे दूरमनञ्जने (netre dūramanañjane) S. D.
5) entirely, completely; निमग्नां दूरमम्भसि (nimagnāṃ dūramambhasi) Ks.1.29; दूरमुद्धूतपापाः (dūramuddhūtapāpāḥ) Me.57; दूरकृ (dūrakṛ) to surpass, exceed सा तस्य कर्मनिर्वृतैर्दूरं पश्चात्कृता फलैः (sā tasya karmanirvṛtairdūraṃ paścātkṛtā phalaiḥ) R.17.18. °करण (karaṇa) a. making far or distant, removing. °गम (gama) a. going far away; दूरंगमं ज्योतिषां ज्योतिरेकम् (dūraṃgamaṃ jyotiṣāṃ jyotirekam) Vāj.34.1. (b) दूरेण (dūreṇa)
1) far, from a distant place, from afar; खलः कापठ्यदोषेण दूरेणैव विसृज्यते (khalaḥ kāpaṭhyadoṣeṇa dūreṇaiva visṛjyate) Bv.1.78.
2) by far, in a high degree; दूरेण ह्यवरं कर्म बुद्धियोगाद्धनञ्जय (dūreṇa hyavaraṃ karma buddhiyogāddhanañjaya) Bg.2.49; R.1.3. v.l. (c)
-dūrāt 1 from a distance, from afar; प्रक्षालनाद्धि पङ्कस्य दूरादस्पर्शनं वरम्, दूरादागतः (prakṣālanāddhi paṅkasya dūrādasparśanaṃ varam, dūrādāgataḥ) 'come from afar (regarded as comp.); नदीयमभितो (nadīyamabhito).........दूरात्परित्यज्यताम् (dūrātparityajyatām) Bh.1.81; R.1.6.
2) in a remote degree.
3) from a remote period. (d) दूरे (dūre) far, away, in a distant place; न मे दूरे किंचित्क्षणमपि न पार्श्वे रथजवात् (na me dūre kiṃcitkṣaṇamapi na pārśve rathajavāt) Ś.1.9; भोः श्रेष्ठिन् शिरसि भयमतिदूरे तत्प्रतीकारः (bhoḥ śreṣṭhin śirasi bhayamatidūre tatpratīkāraḥ) Mu.1; Bh.3.88. °कृ (kṛ) to discard; ऋजुतां दूरे कुरु प्रेयसि (ṛjutāṃ dūre kuru preyasi) Amaru.7. °भू, ° गम् (bhū, ° gam) to be far away or gone off; Ks. °तिष्ठतु (tiṣṭhatu) let it be, never mind; दूरे तिष्ठतु तद्वृद्धिः (dūre tiṣṭhatu tadvṛddhiḥ) Ks.6.37. दूरीकृ (dūrīkṛ) means
1) to remove to a distance, remove, take away; आश्रमे दूरीकृतश्रमे (āśrame dūrīkṛtaśrame) Dk.5; Bv.1.122.
2) to deprive (one) of, separate; कुपिता न्यायेन दूरीकृताः (kupitā nyāyena dūrīkṛtāḥ) Mk.9.4.
3) to prevent, ward off.
4) to surpass, excel, distance; दूरीकृताः खलु गुणैरुद्यानलता वनलताभिः (dūrīkṛtāḥ khalu guṇairudyānalatā vanalatābhiḥ) Ś1.17; so दूरीमू (dūrīmū) to be away or removed, be separated from, be at a distance; दूरीभूते मयि सहचरे चक्रवाकीमिवैकाम् (dūrībhūte mayi sahacare cakravākīmivaikām) Me.85.
Source
:
Cologne Digital Sanskrit Dictionaries: Edgerton Buddhist Hybrid Sanskrit Dictionary
Dura (दुर).—nt. ([etymology]?), seems to mean something like worldly existence: māyopamaṃ hi duram etat, svapnasa- maṃ ca samskṛtam avīkṣyam Rāṣṭrapālaparipṛcchā 33.3 (verse; meter, Finot's No. 18, p. xiv). The only possible connection I have discovered is duraṃ-daraṃ, Deśīnāmamālā 5.46, glossed duḥkhot- tīrṇam.
Source
:
Cologne Digital Sanskrit Dictionaries: Shabda-Sagara Sanskrit-English Dictionary
Dūra (दूर).—mfn.
(-raḥ-rā-raṃ) Distant, remote. n. adv.
(-raṃ) Far, far off. 2. Widely. deeply. E. dura with difficulty, iṇ to go, Unadi affix rak, deriv. irr. or daip śuddhau vā kū .
Source
:
Cologne Digital Sanskrit Dictionaries: Monier-Williams Sanskrit-English Dictionary
1) Dura (दुर):—[from dur] 1. dura = dur1 only in śata- (q.v.)
2) [from dur] 2. dura m. (perhaps √dṝ) 'one who opens or unlocks', giver, granter (= dātṛ, [Sāyaṇa]), [Ṛg-veda i, 53, 2; vi, 35, 5.]
3) Dūra (दूर):—mf(ā)n. ([probably] [from] √1. du, but See, [Uṇādi-sūtra ii, 21]; [Comparative degree] davīyas, [superlative degree] daviṣṭha, qq.vv.) distant, far, remote, long (way)
4) n. distance, remoteness (in space and time), a long way, [Śatapatha-brāhmaṇa; Mahābhārata; Kāvya literature] etc.
5) Dūrā (दूरा):—[from dūra] f. ([scilicet] bhūmi) one of the 10 stages in the life of a Śrāvaka, [cf. Lexicographers, esp. such as amarasiṃha, halāyudha, hemacandra, etc.]
Sanskrit, also spelled संस्कृतम् (saṃskṛtam), is an ancient language of India commonly seen as the grandmother of the Indo-European language family. Closely allied with Prakrit and Pali, Sanskrit is more exhaustive in both grammar and terms and has the most extensive collection of literature in the world, greatly surpassing its sister-languages Greek and Latin.
See also (Relevant definitions)
Starts with (+248): Duraadhi, Durabadha, Durabandhu, Durabhaj, Durabhava, Durabhi, Durabhibhava, Durabhigraha, Durabhimana, Durabhimanin, Durabhimoca, Durabhimocha, Durabhinna, Durabhiraja, Durabhiraksha, Durabhisambhava, Durabhisambhuna, Durabhisambodha, Durabhisamdhi, Durabhisanga.
Ends with (+50): Adura, Apandura, Ashvamandura, Atidura, Avidura, Bahadura, Bendura, Bhedura, Bhidura, Bhindura, Bidura, Bijabendura, Bilvapandura, Chhidura, Chidura, Darddura, Dardura, Dundura, Duracyadura, Duradura.
Full-text (+164): Durasamstha, Dur, Duradarshana, Duravastraka, Duravartin, Duradrishti, Duravasin, Duragata, Durapatin, Duraga, Durasamsthana, Durabhaj, Duravibhinna, Duraplava, Durasthita, Duravedhin, Dureshupatin, Durapeta, Durapatitva, Samasherabahadara.
Relevant text
Search found 15 books and stories containing Dura, Dūra, Ḍurā, Durā, Dūrā; (plurals include: Duras, Dūras, Ḍurās, Durās, Dūrās). You can also click to the full overview containing English textual excerpts. Below are direct links for the most relevant articles: