Bhuti, aka: Bhūti; 7 Definition(s)
Introduction
Bhuti means something in Hinduism, Sanskrit, Marathi. If you want to know the exact meaning, history, etymology or English translation of this term then check out the descriptions on this page. Add your comment or reference to a book if you want to contribute to this summary article.
In Hinduism
Vastushastra (architecture)
Bhūti (भूति) refers to a type of temple (prāsāda) classified under the group named Maṇika, according to Samarāṅgaṇasūtradhāra chapter 49. The Maṇika group contains ten out of a sixty-four total prāsādas (temples) classified under five prime vimānas (aerial car/palace), which were created by Brahmā for as many gods (including himself). This group represents temples (eg. Bhūti) that are to be globular and oblong in shape. The prāsādas, or 'temples', represent the dwelling place of God and are to be built in towns. The Samarāṅgaṇasūtradhāra is an 11th-century encyclopedia dealing with various topics from the Vāstuśāstra.
Source
: Wisdom Library: Vāstu-śāstra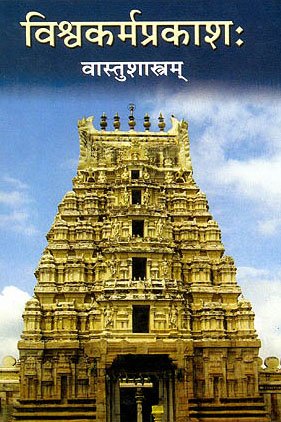 Vastushastra (वास्तुशास्त्र, vāstuśāstra) refers to the ancient Indian science (shastra) of architecture (vastu), dealing with topics such architecture, sculpture, town-building, fort building and various other constructions. Vastu also deals with the philosophy of the architectural relation with the cosmic universe.
Purana and Itihasa (epic history)
1a) Bhūti (भूति).—A son of Yuyudhāna and father of Yugandhara.*
1b) The mother of Bhautya.*
1c) A Śakti.*
1d) A son of Bhautya; the future Manu.*
1e) A Sādhya; destroyer of all Asuras.*
1f) Gave birth to Bhūtas, followers of Rudra.*
1g) The wife of Pulastya.*
Source
:
Cologne Digital Sanskrit Dictionaries: The Purana Index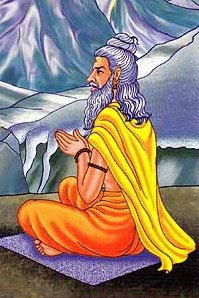 The Purana (पुराण, purāṇas) refers to Sanskrit literature preserving ancient India's vast cultural history, including historical legends, religious ceremonies, various arts and sciences. The eighteen mahapuranas total over 400,000 shlokas (metrical couplets) and date to at least several centuries BCE.
Languages of India and abroad
Marathi-English dictionary
bhūti (भूति).—f S Superhuman power, as attributable to Shiva especially, and as attainable by the practice of austere and magical rites. 2 Greatness, grandeur, majesty. 3 Birth or production.
Source
:
DDSA: The Molesworth Marathi and English Dictionary
bhūti (भूति).—f Superhuman power. Greatness. Birth.
Source
:
DDSA: The Aryabhusan school dictionary, Marathi-English
Marathi is an Indo-European language having over 70 million native speakers people in (predominantly) Maharashtra India. Marathi, like many other Indo-Aryan languages, evolved from early forms of Prakrit, which itself is a subset of Sanskrit, one of the most ancient languages of the world.
Sanskrit-English dictionary
Bhūti (भूति).—f. [bhū-ktin]
1) Being, existence.
2) Birth, production.
3) Well-being, welfare, happiness, prosperity; प्रजानामेव भूत्यर्थं स ताभ्यो बलिमग्रहीत् (prajānāmeva bhūtyarthaṃ sa tābhyo balimagrahīt) R.1.18; नरपतिकुलभूत्यै (narapatikulabhūtyai) 2.75; स वोऽस्तु भूत्यै भगवान् मुकुन्दः (sa vo'stu bhūtyai bhagavān mukundaḥ) Vikr.1.2.
4) Success, good fortune.
5) Wealth, riches, fortune; विपत्प्रतीकारपरेण मङ्गलं निषेव्यते भूतिसमुत्सुकेन वा (vipatpratīkārapareṇa maṅgalaṃ niṣevyate bhūtisamutsukena vā) Ku.5.76.
6) Grandeur, dignity, majesty.
7) Ashes; भृतभूतिरहीनभोगभाक् (bhṛtabhūtirahīnabhogabhāk) Śi.16.71 (where bhūti means 'riches' also); स्फुटोपमं भूतिसितेन शंभुना (sphuṭopamaṃ bhūtisitena śaṃbhunā) 1.4.
3) Decoration of elephants with coloured stripes; भक्तिच्छेदैरिव विरचितां भूतिमङ्गे गजस्य (bhakticchedairiva viracitāṃ bhūtimaṅge gajasya) Me.19.
9) The superhuman power attainable by the practice of penance or magical rites; सूक्ष्मात् सूक्ष्मतमोऽणीयान् शीघ्रत्वं लघिमागुणः । महिमाशेषपूज्यत्वात् प्राप्तिर्नाप्राप्यमस्य यत् ॥ प्राकाम्यस्य व्यापित्वादीशित्वं चेश्वरो यतः । वशित्वाद्वशिमा नाम योगिनः सप्तमो गुणः ॥ यत्रेच्छा स्थानमप्युक्तं यत्र कामावसायिता (sūkṣmāt sūkṣmatamo'ṇīyān śīghratvaṃ laghimāguṇaḥ | mahimāśeṣapūjyatvāt prāptirnāprāpyamasya yat || prākāmyasya vyāpitvādīśitvaṃ ceśvaro yataḥ | vaśitvādvaśimā nāma yoginaḥ saptamo guṇaḥ || yatrecchā sthānamapyuktaṃ yatra kāmāvasāyitā) || Mārk. P.4.31-33.
1) Fried meat.
11) The rutting of elephants.
-tiḥ m.
1) An epithet of Śiva.
2) Of Viṣṇu.
3) Of a class of Manes.
Source
:
DDSA: The practical Sanskrit-English dictionary
Bhūti (भूति).—n. of a brahman, father of Subhūti (2): Av ii.127.12.
Source
:
Cologne Digital Sanskrit Dictionaries: Edgerton Buddhist Hybrid Sanskrit Dictionary
Bhūti (भूति).—f.
(-tiḥ) 1. Power, dignity. 2. Superhuman power, as attributable to Siva especially, and attainable by the practice of austere and magical rites. 3. Prosperity, success. 4. Production, birth. 5. Ashes. 6. Fried meat. 7. The rut of elephants. 8. State of being, &c. 9. Wealth, riches, fortune. 10. Welfare. 11. Decoration of elephant, with coloured stripes. E. bhū to be, aff. ktin .
Source
:
Cologne Digital Sanskrit Dictionaries: Shabda-Sagara Sanskrit-English Dictionary
Sanskrit, also spelled संस्कृतम् (saṃskṛtam), is an ancient language of India commonly seen as the grandmother of the Indo-European language family. Closely allied with Prakrit and Pali, Sanskrit is more exhaustive in both grammar and terms and has the most extensive collection of literature in the world, greatly surpassing its sister-languages Greek and Latin.
Relevant definitions
Search found 48 related definition(s) that might help you understand this better. Below you will find the 15 most relevant articles:
| | | |
| --- | --- | --- |
| | | |
| Bhavabhuti | | Bhavabhūti (भवभूति).—m. (-tiḥ) The author of Malati Madhava and other dramas. E. bhava the worl... |
| Devabhuti | | Devabhūti (देवभूति).—f. (-tiḥ) The Ganges of heaven. E. deva a deity, and bhūti being, abiding.... |
| Subhuti | | Subhūti (सुभूति).—(1) n. of a Śākya of Devaḍaha, father of Māyā: Mv i.355.15; 356.5; ii.18.7; ... |
| Agnibhuti | | Agnibhūti (अग्निभूति).—m. (-tiḥ) A proper name. One of the pupils of the last Jaina saint. E. a... |
| Bhutikama | | Bhūtikāma (भूतिकाम).—mfn. (-maḥ-mā-maṃ) Desirous of wealth, aggrandisement, &c. m. (-maḥ) 1... |
| Brahmabhuti | | Brahmabhūti (ब्रह्मभूति).—f. (-tiḥ) Twilight. E. brahma Brahma and bhūti being. |
| Bhutigarbha | | Bhūtigarbha (भूतिगर्भ).—m. (-rbhaḥ) Bhavabhuti, the dramatic poet. E. bhūti superhuman power, a... |
| Viyadbhuti | | Viyadbhūti (वियद्भूति).—f. (-tiḥ) Darkness. E. viyat the sky, and bhūti superhuman power. |
| Bhutikritya | | Bhūtikṛtya (भूतिकृत्य).—n. (-tyaṃ) Any ceremony of a festive character, as a marriage, &c. ... |
| Meghabhuti | | Meghabhūti (मेघभूति).—m. (-tiḥ) The thunderbolt. E. megha a cloud, and bhūti being. |
| Rangabhuti | | Raṅgabhūti (रङ्गभूति).—m. (-tiḥ) The day of full-moon in the month Ashwin, (September-October,)... |
| Halabhuti | | Halabhūti (हलभूति).—f. (-tiḥ) Agriculture. |
| Bhutikila | | Bhūtikīla (भूतिकील).—m. (-laḥ) 1. A moat, a ditch. 2. A celler, a place under ground for concea... |
| Ashta-bhuti | | Aṣṭa-bhūti.—(EI 33), same as aṣṭa-bhoga. Note: aṣṭa-bhūti is defined in the "Indian epigraphica... |
| Bhutisrij | | Bhūtisṛj (भूतिसृज्).—a. creating welfare.Bhūtisṛj is a Sanskrit compound consisting of the term... |
Relevant text
Search found 27 books and stories containing Bhuti, Bhūti; (plurals include: Bhutis, Bhūtis). You can also click to the full overview containing English textual excerpts. Below are direct links for the most relevant articles: