Bhima, aka: Bhīmā, Bhīma; 32 Definition(s)
Introduction
Bhima means something in Buddhism, Pali, Hinduism, Sanskrit, Jainism, Prakrit, the history of ancient India, Marathi. If you want to know the exact meaning, history, etymology or English translation of this term then check out the descriptions on this page. Add your comment or reference to a book if you want to contribute to this summary article.
In Hinduism
Natyashastra (theatrics and dramaturgy)
One of the Hands of Famous Emperors.—Bhīma: Muṣṭi hand moved forward.
Source
:
archive.org: The mirror of gesture (abhinaya-darpana)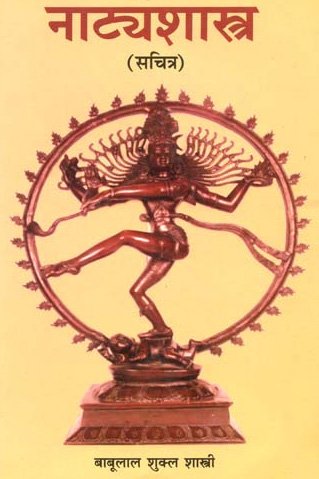 Natyashastra (नाट्यशास्त्र, nāṭyaśāstra) refers to both the ancient Indian tradition (śāstra) of performing arts, (nāṭya, e.g., theatrics, drama, dance, music), as well as the name of a Sanskrit work dealing with these subjects. It also teaches the rules for composing dramatic plays (nataka) and poetic works (kavya).
Purana and Itihasa (epic history)
1) Bhīma (भीम):—Son of Vijaya (one of the six sons of Purūravā and Urvaśī). He had a son named Kāñcana. (see Bhāgavata Purāṇa 9.15.2)
2) Bhīma (भीम):—One of the sons of Pāṇḍu, begotten by Dharmarāja (god of wind) through the womb his wife Kuntī. Also known as Bhīmasena (भीमसेन). He had a son by his wife Draupadī named Śrutasena. He also had another son named Ghaṭotkaca through his wife Hiḍimbā and a son named Sarvagata through his wife Kālī (see Bhāgavata Purāṇa 9.22.27-28)
Source
: Wisdom Library: Bhagavata Purana
Bhimā (भिमा) is the name of a mind-born 'divine mother' (mātṛ), created for the purpose of drinking the blood of the Andhaka demons, according to the Matsya-purāṇa 179.8. The Andhaka demons spawned out of every drop of blood spilled from the original Andhakāsura (Andhaka-demon). According to the Matsya-purāṇa 179.35, "Most terrible they (eg., Bhimā) all drank the blood of those Andhakas and become exceedingly satiated."
The Matsyapurāṇa is categorised as a Mahāpurāṇa, and was originally composed of 20,000 metrical verses, dating from the 1st-millennium BCE. The narrator is Matsya, one of the ten major avatars of Viṣṇu.
Source
: Wisdom Library: The Matsya-purāṇa
1) Bhīmā (भीमा).—Name of a river (nadī) situated near the seven great mountains on the western side of mount Naiṣadha, according to the Varāhapurāṇa chapter 83. These settlements consume the water flowing from these seven great mountains (Viśākha, Kambala, Jayanta, Kṛṣṇa, Harita, Aśoka and Vardhamāna). Niṣadha (Naiṣadha) is one of the seven mountains located in Jambūdvīpa, ruled over by Āgnīdhra, a grandson of Svāyambhuva Manu, who was created by Brahmā, who was in turn created by Nārāyaṇa, the unknowable all-pervasive primordial being.
2) Bhīma (भीम).—One of the twelve rākṣasas facing the twelve ādityas in the battle of the gods (devas) between the demons (asuras), according to the Varāhapurāṇa chapter 94. This battle was initiated by Mahiṣāsura in order to win over the hand of Vaiṣṇavī, the form of Trikalā having a red body representing the energy of Viṣṇu. Trikalā is the name of a Goddess born from the combined looks of Brahmā, Viṣṇu and Maheśvara (Śiva).
The Varāhapurāṇa is categorised as a Mahāpurāṇa, and was originally composed of 24,000 metrical verses, possibly originating from before the 10th century. It is composed of two parts and Sūta is the main narrator.
Source
: Wisdom Library: Varāha-purāṇa
1) Bhīma (भीम).—Bhīmasena, one of the five Pāṇḍavas.* Genealogy. (See genealogy of Arjuna). (See full article at Story of Bhīma from the Puranic encyclopaedia by Vettam Mani)
2) Bhīma (भीम).—The Mahābhārata makes mention of another Bhīma, son of King Parīkṣit and brother of Janamejaya. (Ādi Parva, Chapter 3, Verse 1). It was this Bhīma who, at the yajña conducted at Kurukṣetra attacked, without reason, the son of Saramā, a dog of the Devas.
3) Bhīma (भीम).—A Deva gandharva delivered by Munī, the wife of Kaśyapa prajāpati. (Ādi Parva, Chapter 65, Verse 42). He took part in the birthday celebrations of Arjuna. (Ādi parva, Chapter 122, Verse 55).
4) Bhīma (भीम).—Yet another Bhīma, grandson of King Avikṣit of the Lunar dynasty and son of Parīkṣit is mentioned in Chapters 94 and 95 of Ādi Parva. His mother was Suyaśā. He married Kumārī, daughter of Kekaya Rāja and they had a son called Pratiśravas.
5) Bhīma (भीम).—Father of Divodāsa, king of Kāśi. (Udyogaparva, Chapter 117, Verse 1).
6) Bhīma (भीम).—A Śūdra who attained Svarga as on his head fell water with which the feet of a brahmin were washed. The following story about him occurs on page 619 of the Padmapurāṇa.
In the dvāpara yuga there lived a Śūdra called Bhīma, who engaged himself in the profession of Vaiśyas. An outcaste from practices pertaining to Śūdras he enjoyed life with a Vaiśya woman. He was a terrible fellow, who had killed many brahmins, and also enjoyed the wives of many elderly people including his teachers. He was a robber as well. Once he went to a brahmin house, and with the object of robbing his wealth spoke to him in a pathetic tone as follows:—"Respected sire, you will please listen to my grievance. You appear to be kindhearted. Please give me some rice, or else I will die this very moment."
7) Bhīma (भीम).—Father of Damayantī. (See Damayantī).
8) Bhīma (भीम).—One of the hundred sons of Dhṛtarāṣṭra. He was killed by Bhīma, one of the Pāṇḍavas. (Bhīṣma Parva, Chapter 64, Verse 86).
9) Bhīma (भीम).—Verse 17, Chapter 94 of Ādi Parva, Mentions about one Bhīma born to King Īlin of his wife Rathandharī. This Bhīma had four brothers, viz., Duṣyanta, Śūra, Pravasu and Vasu.
10) Bhīma (भीम).—One of the five attendants given to Subrahmaṇya by the Deva called Aṃśa. Parigha, Vaṭa, Dahati and Dahana were the other four. (Śalya Parva, Chapter 45, Verse 34).
11) Bhīma (भीम).—A king of ancient time. He sits in yama's assembly worshipping yama. There are hundred kings in yama's assembly, having the name Bhīma. (Sabhā Parva, Chapter 8, Verse 24). It is on account of the penance of the hundred Bhīmas that the difficulties of people are lifted. (Vana Parva, Chapter 3, Verse 11). These one hundred persons were kings in ancient days. Owing to several adversities they left their kingdoms for the assembly of yama. (Śānti Parva, Chapter 227, Verse 49).
12) Bhīma (भीम).—A yādava king, the father of Andhaka. This Bhīma was a contemporary of Śrī Rāma. He conquered Madhurāpurī founded by Śatrughna after killing the Daitya called Madhu.
13) Bhīma (भीम).—A friend of Rāvaṇa, king of Laṅkā. It was on the top of Bhīma's house that Hanūmān rested for the first time after arriving at Laṅkā. (Vālmīki Rāmāyaṇa, Sundara Kāṇḍa, Canto 6).
Source
:
archive.org: Puranic Encyclopedia
1a) Bhīma (भीम).—The son of Vijaya and father of Kāñcana.*
1b) Śiva with ākāśasthāna; wife, Diks and son Svarga;1 the sixth name of Mahādeva, with the ākāśa element predominating; hence nuisance should not be committed nor conjugal union in the open.2
1c) A Vaikuṇṭha God;1 with the sun in the months, Madhu and Mādhava.2
1d) A Marut of the third gaṇa.*
1e) A Mauneya Gandharva.*
1f) A son of Khaśā and a Rākṣasa.*
1g) A Vānara chief.*
1h) A king; the son of Amāvasu, and father of Kāñcanaprabha;1 a Viśvajit.2
1i) (Bhīmasena) the Pāṇḍava, who killed Jarāsandha and gave his chariot to Kṛṣṇa.*
1j) One of the eleven Rudras; a son of Bhūta and Sarūpā;1 the presiding deity of ākāśa.2
1k) An Asura of the Atala region.*
1l) A Rākṣasa gaṇa.*
1m) A son of Mahāvīrya.*
2a) Bhīmā (भीमा).—A mother-goddess;1 enshrined in Himādri.2
2b) A R of the Ketumālā country.*
Source
:
Cologne Digital Sanskrit Dictionaries: The Purana Index
Bhīma (भीम) is a name mentioned in the Mahābhārata (cf. I.59.42, I.65, I.89.15) and represents one of the many proper names used for people and places. Note: The Mahābhārata (mentioning Bhīma) is a Sanskrit epic poem consisting of 100,000 ślokas (metrical verses) and is over 2000 years old.
Bhīmā also refers to the name of a River mentioned in the Mahābhārata (cf. VI.10.21).
Source
:
JatLand: List of Mahabharata people and places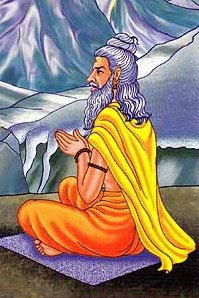 The Purana (पुराण, purāṇas) refers to Sanskrit literature preserving ancient India's vast cultural history, including historical legends, religious ceremonies, various arts and sciences. The eighteen mahapuranas total over 400,000 shlokas (metrical couplets) and date to at least several centuries BCE.
Shilpashastra (iconography)
1) Bhīma (भीम):—One of the eight names of Rudra, given to him by Brahmā, according to the Pādma-purāṇa. This aspect became the presiding deity over the ether (ākāśa). The corresponding name of the consort is Diśā. His son is called Śunda.
2) Bhīma (भीम):—Seventh of the eleven emanations of Rudra (ekādaśa-rudra), according to the Aṃśumadbhedāgama and the Śilparatna. The images of this aspects of Śiva should have three eyes, four arms, jaṭāmakuṭas and be of white colour. It should be draped also in white clothes and be standing erect (samabhaṅga) on a padmapīṭha. It should be adorned with all ornaments and with garlands composed of all flowers and it should keep their front right hand in the abhaya and the front left hand in the varada poses, while it should carry in the back right hand the paraśu and in the back left hand the mṛga.
Source
: Wisdom Library: Elements of Hindu Iconograpy
Bhima (भिम) refers to one of the forty-seven tānas (tone) used in Indian music.—The illustration of Bhima (as a deity) according to 15th-century Indian art is as follows.—The colour of his body is yellow. His face is similar to the face of a Krauñca. A viṇā is held with both hands.
The illustrations (of, for example Bhima) are found scattered throughout ancient Jain manuscripts from Gujarat. The descriptions of these illustrations of this citrāvalī are based on the ślokas of Vācanācārya Gaṇi Sudhākalaśa's Saṅgītopaniṣatsāroddhāra (14th century) and Śārṅgadeva's Saṅgītaratnākara (13th century).
Source
:
archive.org: Illustrations of Indian Music and Dance in Western Indian Style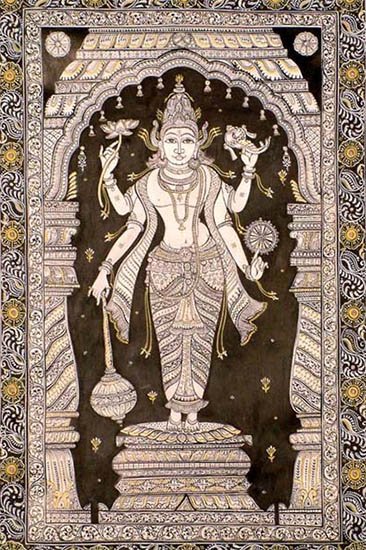 Shilpashastra (शिल्पशास्त्र, śilpaśāstra) represents the ancient Indian science (shastra) of creative arts (shilpa) such as sculpture, iconography and painting. Closely related to Vastushastra (architecture), they often share the same literature.
Shaivism (Shaiva philosophy)
1) Bhīmā (भीमा, "fearful"):—One of the nine Dūtī presided over by one of the nine bhaivaravas named Hāṭakeśa (emanation of Ananta, who is the central presiding deity of Dūtīcakra), according to the Kubjikāmata-tantra and the Ṣaṭsāhasrasaṃhitā.
2) Bhīmā (भीमा):—One of the twelve guṇas associated with Gola, the sixth seat of the Svādhiṣṭhāna-chakra. According to tantric sources such as the Śrīmatottara-tantra and the Gorakṣasaṃhitā (Kādiprakaraṇa), these twelve guṇas are represented as female deities. According to the Ṣaṭsāhasrasaṃhitā however, they are explained as particular syllables. They (eg. Bhīmā) only seem to play an minor role with regard to the interpretation of the Devīcakra (first of five chakras, as taught in the Kubjikāmata-tantra).
3) Bhīmā (भीमा):—Sanskrit name of one of the thirty-two female deities of the Somamaṇḍala (second maṇḍala of the Khecarīcakra) according to the kubjikāmata-tantra. These goddesses are situated on a ring of sixteen petals and represent the thirty-two syllables of the Aghoramantra. Each deity (including Bhīmā) is small, plump and large-bellied. They can assume any form at will, have sixteen arms each, and are all mounted on a different animal.
Source
: Wisdom Library: Kubjikāmata-tantra
1) Bhīma (भीम) is the Sanskrit name of a deity presiding over Saptagodāvara, one of the sixty-eight places hosting a svāyambhuvaliṅga, which is one of the most sacred of liṅgas according to the Śaivāgamas. The list of sixty-eight svāyambhuvaliṅgas and presiding deities (eg., Bhīma) is found in the commentary on the Jirṇoddhāra-daśaka by Nigamajñānadeva. The word liṅga refers to a symbol used in the worship of Śiva and is used thoughout Śaiva literature, such as the sacred Āgamas.
2) Bhīma (भीम) refers to one of the "eight lords of divisions" (vigraheśvara) associated with the so-called eight divisions (vigraha) according to the Mataṅgapārameśvara (1.8.83–5). These "eight lords of divisions" are also mentioned in a copper-plate inscription found in Malhar, Chhattisgarh, written around 650 CE. The eight divisions (vigraha) represent the uppermost part of the Lākulas' impure universe.
All these manifestations of Śiva (eg., Bhīma) appear at the borders of various divisions of the universe according to the Lākula system.
Source
: Wisdom Library: Śaivism
1) Bhīma (भीम) is the name of a deity who received the Sahasrāgama from Kāla through the mahānsambandha relation, according to the pratisaṃhitā theory of Āgama origin and relationship (sambandha). The sahasra-āgama, being part of the ten Śivabhedāgamas, refers to one of the twenty-eight Siddhāntāgamas: a classification of the Śaiva division of Śaivāgamas. The Śaivāgamas represent the wisdom that has come down from lord Śiva, received by Pārvatī and accepted by Viṣṇu.
Bhīma obtained the Sahasrāgama from Kāla who in turn obtained it from Sadāśiva through parasambandha. Bhīma in turn, transmitted it to Dharma who then, through divya-sambandha, transmitted it to the Devas who, through divyādivya-sambandha, transmitted it to the Ṛṣis who finally, through adivya-sambandha, revealed the Sahasrāgama to human beings (Manuṣya). (also see Anantaśambhu's commentary on the Siddhāntasārāvali of Trilocanaśivācārya)
2) Bhīma (भीम) or Bhīmāgama refers to one of upāgamas (supplementary scriptures) of the Kāraṇāgama which is one of the twenty-eight Siddhāntāgama: a classification of the Śaiva division of Śaivāgamas. The Śaivāgamas represent the wisdom that has come down from lord Śiva, received by Pārvatī and accepted by Viṣṇu. The purpose of revealing upāgamas (eg., Bhīma Āgama) is to explain more elaborately than that of mūlāgamas (eg., Kāraṇa-āgama) and to include any new idea if not dealt in mūlāgamas.
Source
:
Shodhganga: Iconographical representations of Śiva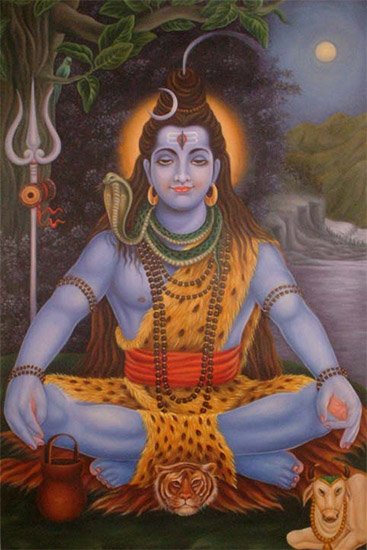 Shaiva (शैव, śaiva) or Shaivism (śaivism) represents a tradition of Hinduism worshiping Shiva as the supreme being. Closely related to Shaktism, Shaiva literature includes a range of scriptures, including Tantras, while the root of this tradition may be traced back to the ancient Vedas.
Shaktism (Shakta philosophy)
Bhīma (भीम) or Bhīmatantra refers to one of the thirty-three Dakṣiṇatantras, belonging to the Śāktāgama (or Śāktatantra) division of the Āgama tradition. The Śāktāgamas represent the wisdom imparted by Devī to Īśvara and convey the idea that the worship of Śakti is the means to attain liberation. According to the Pratiṣṭhālakṣaṇasamuccaya of Vairocana, the Śāktatantras are divided into to four parts, the Bhīma-tantra belonging to the Dakṣiṇa class.
Source
:
Shodhganga: Iconographical representations of Śiva (shaktism)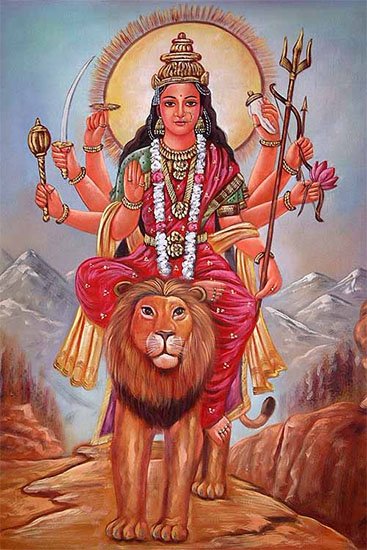 Shakta (शाक्त, śākta) or Shaktism (śāktism) represents a tradition of Hinduism where the Goddess (Devi) is revered and worshipped. Shakta literature includes a range of scriptures, including various Agamas and Tantras, although its roots may be traced back to the Vedas.
Katha (narrative stories)
1) Bhīma (भीम) is the name of a Vidyādhara, according to the Kathāsaritsāgara, chapter 46. Accordingly, as Sumeru said to Maya and Sūryaprabha: "... there is a Vidyādhara of the name of Bhīma, and Brahmā loved his wife at will; from this connection he sprang. Since he sprang from Brahmā in a secret way, he is called Brahmagupta. Hence he speaks in a style characteristic of his birth".
In chapter 47, Bhīma's strength is considered as equaling a double-power warrior (dviguṇaratha). Accordingly, as the Asura Maya explained the arrangement of warriors in Sunītha's army: "... [Bhīma, and others], these are all warriors of double power".
The story of Bhīma was narrated by the Vidyādhara king Vajraprabha to prince Naravāhanadatta in order to relate how "Sūryaprabha, being a man, obtain of old time the sovereignty over the Vidyādharas".
2) Bhīma (भीम) is the name of an ancient king of Vidarbha, according to the Kathāsaritsāgara, chapter 56. Accordingly, "he [Nala] had no wife, and when he made inquiries he heard that Damayantī, the daughter of Bhīma, the King of Vidarbha, would make him a suitable wife. And Bhīma, searching through the world, found that there was no king except Nala fit to marry his daughter [Damayantī]".
The story of Bhīma was narrated by Sumanas to queen Bandhumatī in order to demonstrate that "reunions do take place, even of the long separated", in other words, that "great ones, after enduring separation, enjoy prosperity, and following the example of the sun, after suffering a decline, they rise again".
The Kathāsaritsāgara ('ocean of streams of story'), mentioning Bhīma, is a famous Sanskrit epic story revolving around prince Naravāhanadatta and his quest to become the emperor of the vidyādharas (celestial beings). The work is said to have been an adaptation of Guṇāḍhya's Bṛhatkathā consisting of 100,000 verses, which in turn is part of a larger work containing 700,000 verses.
Source
: Wisdom Library: Kathāsaritsāgara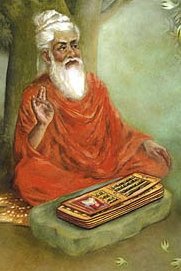 Katha (कथा, kathā) refers to narrative Sanskrit literature often inspired from epic legendry (itihasa) and poetry (mahākāvya). Some Kathas reflect socio-political instructions for the King while others remind the reader of important historical event and exploits of the Gods, Heroes and Sages.
General definition (in Hinduism)
In the satyayuga, there was a glorious rājā of the lunar lineage named Bhīma. After him, there were three more rājās of this lineage named Bhīmasena up to Bhīma, the son of Kuntī. The Pāṇḍava Bhīma was the third Bhīma of the lunar lineage.
Source
:
Google Books: Narmadāparikramā - Circumambulation of the Narmadā River
The third of the five Pandava brothers who are the heroes in the Mahabharata, the later of the two great Hindu epics. Bhima is born when his mother, Kunti, uses a powerful mantra (sacred sound) to have a son by the wind-god, Vayu. Of all the Pandavas, Bhima is the largest and strongest, and his favorite weapon is the club, which requires great physical strength.
Source
:
Google Books: The Illustrated Encyclopedia of Hinduism
Bhīma (भीम): The second of Pāndavas who excelled in physical prowess as he was born of the wind-god.
Source
:
WikiPedia: Hinduism
In Buddhism
Theravada (major branch of Buddhism)
A sage of old who possessed the five abhinna and great iddhi powers.
The Bodhisatta, at that time, was a learned brahmin, and, having met Bhima, said that he was a sensualist (kama bhogi), and his disciples agreed with him. It was for this reason the Buddha and five hundred monks suffered calumny at the hands of Sundarika. Ap.i.299; UdA.264.
-- or --
. The name of a celestial musician or a musical instrument. VvA.93, 96, 211, 372.
Source
:
Pali Kanon: Pali Proper Names
Theravāda is a major branch of Buddhism having the the Pali canon (tipitaka) as their canonical literature, which includes the vinaya-pitaka (monastic rules), the sutta-pitaka (Buddhist sermons) and the abhidhamma-pitaka (philosophy and psychology).
Tibetan Buddhism (Vajrayana or tantric Buddhism)
Bhīma (भीम) is the name of a Kṣetrapāla (field-protector) and together with Kāminī Devī they preside over Māyāpura: one of the twenty-four sacred districts mentioned in the 9th century Vajraḍākatantra (chapter 18). Their weapon is the vajra and śakti and their abode is the bhūta-tree. A similar system appears in the tradition of Hindu Tantrims, i.e., in the Kubjikāmatatantra (chapter 22), which belongs to the Śākta sect or Śaivism.
Source
:
academia.edu: A Critical Study of the Vajraḍākamahātantrarāja (II)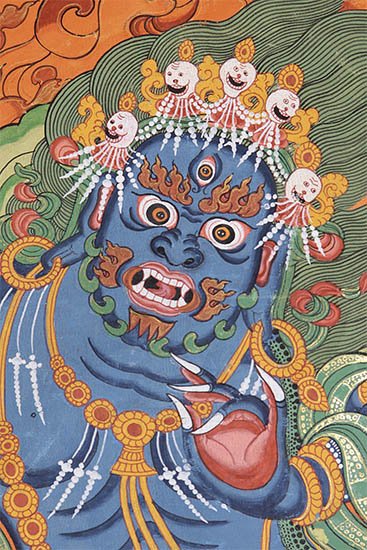 Tibetan Buddhism includes schools such as Nyingma, Kadampa, Kagyu and Gelug. Their primary canon of literature is divided in two broad categories: The Kangyur, which consists of Buddha's words, and the Tengyur, which includes commentaries from various sources. Esotericism and tantra techniques (vajrayāna) are collected indepently.
In Jainism
General definition (in Jainism)
Bhīma (भीम) is the name of a class of rākṣasas according to both the Digambara and the Śvetāmbara traditions. The rākṣasas refer to a category of vyantaras gods which represents one of the four classes of celestial beings (devas). The rākṣasas are black and their caitya-vṛkṣas (sacred-tree) is Kaṇṭaka according to the Digambara They are white and have a fierce appearance according to Śvetāmbara.
The deities such as the Bhīmas are defined in ancient Jain cosmological texts such as the Saṃgrahaṇīratna in the Śvetāmbara tradition or the Tiloyapaṇṇati by Yativṛṣabha (5th century) in the Digambara tradition.
Source
: Wisdom Library: Jainism
Bhīma (भीम) participated in the war between Rāma and Rāvaṇa, on the side of the latter, as mentioned in Svayambhūdeva's Paumacariu (Padmacarita, Paumacariya or Rāmāyaṇapurāṇa) chapter 57ff. Svayambhū or Svayambhūdeva (8th or 9th century) was a Jain householder who probably lived in Karnataka. His work recounts the popular Rāma story as known from the older work Rāmāyaṇa (written by Vālmīki). Various chapters [mentioning Bhīma] are dedicated to the humongous battle whose armies (known as akṣauhiṇīs) consisted of millions of soldiers, horses and elephants, etc.
Source
:
archive.org: Een Kritische Studie Van Svayambhūdeva's Paümacariu
Bhīma (भीम) refers to one of the two Indras (lords) of the Rākṣasa class of "peripatetic celestial beings" (vyantara), itself a main division of devas (celestial beings) according to the 2nd-century Tattvārthasūtra 4.6. Bhīma and Mahābhīma are the two lords in the class 'demon' peripatetic celestial beings.
Source
:
Encyclopedia of Jainism: Tattvartha Sutra 4: The celestial beings (deva)

Jainism is an Indian religion of Dharma whose doctrine revolves around harmlessness (ahimsa) towards every living being. The two major branches (Digambara and Svetambara) of Jainism stimulate self-control (or, shramana, 'self-reliance') and spiritual development through a path of peace for the soul to progess to the ultimate goal.
India history and geogprahy
Bhīma (भीम) is an example of a Śaivite and Vaiṣṇavite name mentioned in the Gupta inscriptions. Classification of personal names according to deities (eg., from Śaivism and Vaiṣṇavism) were sometimes used by more than one person and somehow seem to have been popular. The Gupta empire (r. 3rd-century CE), founded by Śrī Gupta, covered much of ancient India and embraced the Dharmic religions such as Hinduism, Buddhism and Jainism. Derivation of personal names (eg., Bhīma) during the rule of the Guptas followed patterns such as tribes, places, rivers and mountains.
Bhīma is also an example of a name based on an Epic or Purāṇa.
Source
:
archive.org: Personal and geographical names in the Gupta inscriptions
Bhīma (भीम) of the Śilāra (i.e., Śilāhāra) line of kings is mentioned in the Paṭṭaṇakuḍi plates of Avasara II.—"After Indrarāja was born his son known in the world by the name of Bhīma, who was possessed of political wisdom and was most liberal and fearless—who, well-known as he was by all qualities like Bhima, was resorted to by all meritorious people. (He) who, being quite invincible like Rāhu, annexed the beautiful Candramaṇḍala even as Rāhu devours the charming orb of the moon ; and who, being attractive like Cupid, made the minds of proud women give up their vanity. During the unrivalled and augmenting reign, here in Balinagara, which has become venerable by the Cupid-like great beauty and good fortune of his son, King Avasara(II), who, like Yudhiṣṭhira, is adorned will matchless virtues such as truthfulness, and liberality".
These copper plates (mentioning Bhīma) were obtained from Tonappa Parisa Upadhye, the priest of the Jain basti of Paṭṭaṇakudi, who claims that they have been preserved as heirloom in his family. The inscription refers itself to the reign of the Śilāra (i.e. Śilāhāra) king Avasara II, ruling from Balinagara. The inscription is dated in the expired Śaka year 910 (expressed in words), the cyclic year being Sarvadhārin, on Monday, the fifth tithi of the bright fortnight of Kārttika.
Source
:
What is India: Inscriptions of the Śilāhāras
Bhīma III (usually called Bhīma II, 934-45 A.D.) is the name of an ancient king mentioned in the "Māṅgallu grant of Amma II" (c. 945 A.D.). In line 21 a verse begins abruptly in the middle of the prose passage and states that Bhīma III, son of Vijayāditya IV, destroyed the Yuddhamalla branch and ruled for twelve years.
These copper plates (mentioning Bhīma) were dug up somewhere in the Nandigama Taluk, Krishna District. It records the gift, at the instance of a feudatory chief named Kākatya Guṇḍyana, of the village of Māṅgallu in favour of a Brāhmaṇa named Dommana.
Source
:
What is India: Epigraphia Indica volume XXXI (1955-56)
The history of India traces the identification of countries, villages, towns and other regions of India, as well as royal dynasties, rulers, tribes, local festivities and traditions and regional languages. Ancient India enjoyed religious freedom and encourages the path of Dharma, a concept common to Buddhism, Hinduism, and Jainism.
Languages of India and abroad
Pali-English dictionary
bhīma : (adj.) dreadful; horrible.
Source
:
BuddhaSasana: Concise Pali-English Dictionary
Bhīma, (adj.) (fr. bhī, cp. Vedic bhīma) dreadful, horrible, cruel, awful J. IV, 26; Miln. 275.
Source
:
Sutta: The Pali Text Society's Pali-English Dictionary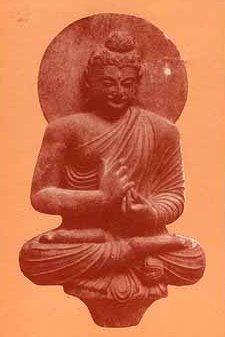 Pali is the language of the Tipiṭaka, which is the sacred canon of Theravāda Buddhism and contains much of the Buddha's speech. Closeley related to Sanskrit, both languages are used interchangeably between religions.
Marathi-English dictionary
bhīma (भीम).—a S Fearful, formidable, terrible, fear-inspiring--a person or matter. Ex. taṃva rākṣasa uṭhalē tāntaḍī || bhīma kōlhāḷa kariti ||.
--- OR ---
bhīma (भीम) [or भीमसेन, bhīmasēna].—m (S) The name of one of the five pāṇḍava princes, a celebrated warrior. Hence, appellatively, a person of gigantic size and voracious appetite.
Source
:
DDSA: The Molesworth Marathi and English Dictionary
bhīma (भीम).—a Fearful, terrible.
Source
:
DDSA: The Aryabhusan school dictionary, Marathi-English
Marathi is an Indo-European language having over 70 million native speakers people in (predominantly) Maharashtra India. Marathi, like many other Indo-Aryan languages, evolved from early forms of Prakrit, which itself is a subset of Sanskrit, one of the most ancient languages of the world.
Sanskrit-English dictionary
Bhīma (भीम).—a. [bibhetyasmāt, bhī apādāne maka] Fearful, terrific, terrible, dreadful, formidable; न भेजिरे भीमविषेण भीतिम् (na bhejire bhīmaviṣeṇa bhītim) Bh.2.8; R.1.16;3.54.
-maḥ 1 An epithet of Śiva. and Viṣṇu; भीमो भीमपराक्रमः (bhīmo bhīmaparākramaḥ) V. Sah.
2) The Supreme Being.
3) The sentiment of terror (= bhayānaka q. v.).
4) Name of the second Pāṇḍava prince. [He was begotten on Kuntī by the god Wind. From a child he showed that he was possessed of extraordinary strength and hence he was called Bhīma. He had too a most voracious appetite, and was called Vṛkodara, or 'wolf bellied'. His most effective weapon was his mace (gadā). He played a very important part in the great war, and, on the last day of the battle, smashed the thigh of Duryodhana with his unfailing mace, Some of the principal events of his earlier life are his defeat of the demons Hiḍimba and Baka, the overthrow of Jarāsandha, the fearful vow which he uttered against the Kauravas and particularly against Duhśāsana for his insulting conduct towards Draupadī, the fulfilment of that vow by drinking Duhśāsana's blood, the defeat of Jayadratha, his duel with Kīchaka while he was serving as headcook (ballava) to king Virāṭa, and several other exploits in which he showed his usual extraordinary strength. His name has become proverbial for one who possesses immense strength and courage].
-mam Horror, terror.
--- OR ---
Bhīmā (भीमा).—
1) An epithet of Durgā.
2) A kind of perfume (rocanā).
3) A whip.
4) Name of a river.
Source
:
DDSA: The practical Sanskrit-English dictionary
Bhīma (भीम).—(1) n. of a cakravartin king: Mvy 3584; (2) n. of a nāga: Mmk 454.16; Māy 247.6.
--- OR ---
Bhīmā (भीमा).—n. of a goddess: Sādh 502.6.
Source
:
Cologne Digital Sanskrit Dictionaries: Edgerton Buddhist Hybrid Sanskrit Dictionary
Bhīma (भीम).—mfn.
(-maḥ-mā-maṃ) Horrible, fearful, terrific. n.
(-maṃ) Horror, terror. m.
(-maḥ) 1. A name of Siva. 2. One of the five Pandu princes. 3. A kind of sorrel, (Rumex vesicarius.) f.
(-mā) 1. A name of Durga. 2. Whip. 3. A sort of perfume: see rocanā. E. bhī to fear, Unadi aff. mak .
Source
:
Cologne Digital Sanskrit Dictionaries: Shabda-Sagara Sanskrit-English Dictionary
Sanskrit, also spelled संस्कृतम् (saṃskṛtam), is an ancient language of India commonly seen as the grandmother of the Indo-European language family. Closely allied with Prakrit and Pali, Sanskrit is more exhaustive in both grammar and terms and has the most extensive collection of literature in the world, greatly surpassing its sister-languages Greek and Latin.
Relevant definitions
Starts with (+61): Bhimabala, Bhimabhadra, Bhimabhata, Bhimabhatta, Bhimabhojanakautuhala, Bhimabhuja, Bhimacanda, Bhimacandaganesha, Bhimacandavighnesha, Bhimacandavinayaka, Bhimachanda, Bhimachandaganesha, Bhimachandavighnesha, Bhimachandavinayaka, Bhimadarshana, Bhimadeva, Bhimadevi, Bhimadi, Bhimadvadashi, Bhimahasa.
Ends with: Abhima, Anangabhima, Aniyankabhima, Atibhima, Bhadrabhima, Mahabhima, Subhima.
Full-text (+276): Hidimba, Bhimarathi, Ghatotkaca, Bhimathadi, Vrikodara, Kirmira, Bhimavala, Dussaha, Bhimavigraha, Pavanatmaja, Rakshasa, Mahabhima, Kicaka, Data, Hidamba, Bhimvarathadi, Jalasura, Kicakanisudana, Durmarsha, Hidimbabhid.
Relevant text
Search found 57 books and stories containing Bhima, Bhīmā, Bhīma, Bhimā; (plurals include: Bhimas, Bhīmās, Bhīmas, Bhimās). You can also click to the full overview containing English textual excerpts. Below are direct links for the most relevant articles: