Bhavya, aka: Bhāvya; 7 Definition(s)
Introduction
Bhavya means something in Buddhism, Pali, Hinduism, Sanskrit, the history of ancient India, Marathi. If you want to know the exact meaning, history, etymology or English translation of this term then check out the descriptions on this page. Add your comment or reference to a book if you want to contribute to this summary article.
In Hinduism
Purana
1) Bhavya (भव्य).—A son of Dhruva. He got of his wife Śambhu two sons, Śiṣṭi and Bhavya. (Chapter 13, Aṃśa 1, Viṣṇu Purāṇa).
2) Bhavya (भव्य).—A clan of devas in Raivatamanvantara. Parimiti, Priyaniścaya, Mati, Mana, Vicetasa, Vijaya, Sujaya and Syoda are some of the prominent devas of the clan. (Brahmāṇḍa Purāṇa, 2.36, 71-72).
3) Bhavya (भव्य).—One of the Saptarṣis (seven sacred saints) of Dakṣasāvarṇi Manvantara.
Source
:
archive.org: Puranic Encyclopaedia
1a) Bhavya (भव्य).—A son of Dhruva and father of Śambu.*
1b) A son of Priyavrata;1 became king of Śākadvīpa.2
1c) A sage of the IX epoch of Manu.*
1d) A group of gods of the Cākṣuṣa epoch.*
2) Bhāvya (भाव्य).—A group of Gods in the Cākṣuṣa epoch; they are Vijaya, Sujaya, Mana, Udyāna, Sumati, Supari and Arthapati.*
Source
:
Cologne Digital Sanskrit Dictionaries: The Purana Index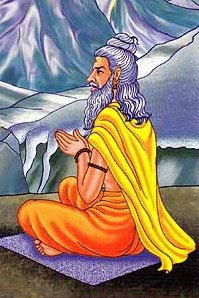 The Purana (पुराण, purāṇas) refers to Sanskrit literature preserving ancient India's vast cultural history, including historical legends, religious ceremonies, various arts and sciences. The eighteen mahapuranas total over 400,000 shlokas (metrical couplets) and date to at least several centuries BCE.
Vyakarana (Sanskrit grammar)
Bhāvya (भाव्य).—That which is to be produced; cf.Jain. Vyak. I.1.72. See भाव्यमान (bhāvyamāna).
Source
:
Wikisource: A dictionary of Sanskrit grammar
Vyakarana (व्याकरण, vyākaraṇa) refers to Sanskrit grammar and represents one of the six additional sciences (vedanga) to be studied along with the Vedas. Vyakarana concerns itself with the rules of Sanskrit grammar and linguistic analysis in order to establish the correct context of words and sentences.
In Buddhism
General definition (in Buddhism)
Buddhapalita (1070-990 BCE) and Bhavya (1050-980 BCE).—Tibetan sources inform us that Buddhapalita became the disciple of Nagarjuna II during the first half of his life and Bhavya became the disciple of Nagarjuna II during the second half of his life. Buddhapalita and Bhavya also studied with Sangharakshita (1100-1020 BCE), the disciple of Nagamitra (1125-1050 BCE).
Source
:
academia.edu: The Chronological History of Buddhism
Languages of India and abroad
Marathi-English dictionary
bhavya (भव्य).—a (S) Of a fine, bold, showy mien or appearance; beautiful with dignity; handsome. 2 To be or to become; being, coming, future.
--- OR ---
bhāvya (भाव्य).—a S That must or will be, future.
--- OR ---
bhāvyā (भाव्या).—m A species of the Mango. Found at Goa.
Source
:
DDSA: The Molesworth Marathi and English Dictionary
bhavya (भव्य).—a Of a fine, bold appearance.
--- OR ---
bhāvya (भाव्य).—a Future.
Source
:
DDSA: The Aryabhusan school dictionary, Marathi-English
Marathi is an Indo-European language having over 70 million native speakers people in (predominantly) Maharashtra India. Marathi, like many other Indo-Aryan languages, evolved from early forms of Prakrit, which itself is a subset of Sanskrit, one of the most ancient languages of the world.
Sanskrit-English dictionary
Bhavya (भव्य).—a. [bhū-kartari ni° yat]' भव्यं सुखे शुभे चापि भेद्यवद्योग्यभाविनोः (bhavyaṃ sukhe śubhe cāpi bhedyavadyogyabhāvinoḥ)' Viśva.
1) Existing, being, being present.
2) Future, about to be; ईशानं भूतभव्यस्य न ततो विजुगुप्सते (īśānaṃ bhūtabhavyasya na tato vijugupsate) Bṛ. Up.4.4.15.
3) Likely to become.
4) Suitable, proper, fit, worthy; इति त्याज्ये भवे भव्यो मुक्तावुत्तिष्ठते जनः (iti tyājye bhave bhavyo muktāvuttiṣṭhate janaḥ) Ki.11.13; यत्पादपद्मभवाय भजन्ति भव्याः (yatpādapadmabhavāya bhajanti bhavyāḥ) Bhāg.1.15.17.
5) Good, nice, excellent.
6) Auspicious, fortunate, happy; समाधिमत्यामुदपादि भव्या (samādhimatyāmudapādi bhavyā) Ku.1.22; अनुग्रहायेह चरन्ति नूनं भूतानि भव्यानि जनार्दनस्य (anugrahāyeha caranti nūnaṃ bhūtāni bhavyāni janārdanasya) Bhāg.3.5.3; Ki.3. 12;1.51.
7) Handsome, lovely, beautiful; मृदुश्च स्थिरचित्तश्च सदाभव्योऽनसूयकः (mṛduśca sthiracittaśca sadābhavyo'nasūyakaḥ) Rām.2.2.32.
8) Calm, tranquil, placid; भव्यो भवन्नपि मुनेरिह शासनेन (bhavyo bhavannapi muneriha śāsanena) (kṣātre sthitaḥ pathi) Ki.5.49.
9) True.
-vyā Name of Pārvatī.
-vyam 1 Existence.
2) Future time.
3) Result, fruit.
4) Good result, prosperity; R.17.53.
5) A bone.
-vyaḥ, -vyam one division of the poetical Rasas.
--- OR ---
Bhāvya (भाव्य).—a. [bhū-ṇyat]
1) About to be or happen; मनुस्त्रयोदशो भाव्यः (manustrayodaśo bhāvyaḥ) Bhāg.8.13.3; oft. used impersonally like भवितव्यम् (bhavitavyam) q. v.; किं तैर्भाव्यं मम सुदिवसैः (kiṃ tairbhāvyaṃ mama sudivasaiḥ) Bh.3.41.
2) Future.
3) To be performed or accomplished.
4) To be conceived or imagined.
5) To be proved or demonstrated.
6) To be determined or investigated.
7) To be convicted; त्र्यवरैः साक्षिभिर्भाव्यो नृपब्राह्मणसंनिधौ (tryavaraiḥ sākṣibhirbhāvyo nṛpabrāhmaṇasaṃnidhau) Ms.8.6.
-vyam 1 What is destined or sure to happen in the future; it is to be; सदा प्रहृष्टया भाव्यं गृहकार्येषु दक्षया (sadā prahṛṣṭayā bhāvyaṃ gṛhakāryeṣu dakṣayā) Ms.5.15.
2) Futurity.
Source
:
DDSA: The practical Sanskrit-English dictionary
Sanskrit, also spelled संस्कृतम् (saṃskṛtam), is an ancient language of India commonly seen as the grandmother of the Indo-European language family. Closely allied with Prakrit and Pali, Sanskrit is more exhaustive in both grammar and terms and has the most extensive collection of literature in the world, greatly surpassing its sister-languages Greek and Latin.
Relevant definitions
Search found 49 related definition(s) that might help you understand this better. Below you will find the 15 most relevant articles:
| | | |
| --- | --- | --- |
| | | |
| Bhutabhavya | | Bhūtabhavya (भूतभव्य).—past and future. Derivable forms: bhūtabhavyam (भूतभव्यम्).Bhūtabhavya i... |
| Bhavyamanas | | Bhavyamanas (भव्यमनस्).—a. well-meaning, benevolent.Bhavyamanas is a Sanskrit compound consisti... |
| Sadabhavya | | Sadābhavya (सदाभव्य).—a. always present. Sadābhavya is a Sanskrit compound consisting of the te... |
| Vijaya | | 1) Vijaya (विजय) is the name of a sacred mountain range in Kaśmīra, according to in the Kathāsa... |
| Sukumara | | Sukumāra (सुकुमार) refers to one of the ten varieties of "rice" (śāli) according to verse 25.60... |
| Shambhu | | Śambhu (शम्भु) participated in the war between Rāma and Rāvaṇa, on the side of the latter, as m... |
| Bhuta | | Bhūta (भूत) is a name mentioned in the Mahābhārata (cf. XIV.8.5, XIV.8) and represents one of ... |
| Dhruva | | Dhruvā (ध्रुवा) is another name for Śāliparṇī, a medicinal plant identified with Desmodium gang... |
| Kumara | | 1) Kumāra (कुमार).—Skanda or Subrahmaṇya. (For details see under Skanda).2) Kumāra (कुमार).—A K... |
| Mati | | Mati (मति).—A daughter of Dakṣaprajāpati. She became the wife of Dharmarāja. (Śloka 15, Chapter... |
| Brihati | | Bṛhatī.—(IE 7-1-2), 'nine'. Note: bṛhatī is defined in the "Indian epigraphical glossary" as it... |
| Uda | | Uḍa.—(IE 7-1-2), 'twentyseven'. Note: uḍa is defined in the "Indian epigraphical glossary" as i... |
| Shakadvipa | | Śākadvīpa (शाकद्वीप).—One of the Saptadvīpas (seven islands). Sañjaya once gave Dhṛtarāṣṭra a d... |
| Vipra | | Vipra (विप्र).—In his commentary to the Ṛgveda, Sāyaṇa considers vipraḥ to be a wise Brāhmaṇa (... |
| Jalada | | Jalada (जलद).—A mountain in Śāka island. The famous country known as Kumudottaravarṣa is near t... |
Relevant text
Search found 21 books and stories containing Bhavya or Bhāvya. You can also click to the full overview containing English textual excerpts. Below are direct links for the most relevant articles: