Avasana, Avasāna, Āvasāna: 10 definitions
Introduction
Avasana means something in Hinduism, Sanskrit, Buddhism, Pali, Marathi. If you want to know the exact meaning, history, etymology or English translation of this term then check out the descriptions on this page. Add your comment or reference to a book if you want to contribute to this summary article.
In Hinduism
Vyakarana (Sanskrit grammar)
Source
:
Wikisource: A dictionary of Sanskrit grammar
Avasāna (अवसान).—Pause, cessation, termination; cf. विरामोऽवसानम् । वर्णानामभावः अवसान-संज्ञः स्यात् (virāmo'vasānam | varṇānāmabhāvaḥ avasāna-saṃjñaḥ syāt) S. K. on P.1.4.110.
Vyakarana (व्याकरण, vyākaraṇa) refers to Sanskrit grammar and represents one of the six additional sciences (vedanga) to be studied along with the Vedas. Vyakarana concerns itself with the rules of Sanskrit grammar and linguistic analysis in order to establish the correct context of words and sentences.
Languages of India and abroad
Pali-English dictionary
Source
:
BuddhaSasana: Concise Pali-English Dictionary
avasāna : (nt.) the end; conclusion; cessation.
Source
:
Sutta: The Pali Text Society's Pali-English Dictionary
Avasāna, (-°) (for osāna) (nt.) stopping ceasing; end, finish, conclusion J. I, 87 (bhattakicc-âvasāne at the end of the meal); PvA. 76 (id.). (Page 83)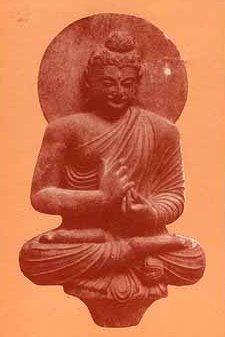 Pali is the language of the Tipiṭaka, which is the sacred canon of Theravāda Buddhism and contains much of the Buddha's speech. Closeley related to Sanskrit, both languages are used interchangeably between religions.
Marathi-English dictionary
Source
:
DDSA: The Molesworth Marathi and English Dictionary
avasāna (अवसान).—n (S) End, termination, conclusion. 2 fig. Death. 3 A pause or a stop; suspension or cessation. 4 A stop (in music or singing); a breathing or pausing-place marked in stanzas. 5 Bound or limit. 6 Courage, confidence, fortitude, firmness and presence of mind: also ardor, spirit, bold alacrity. v dhara, khaca, suṭa, gaḷa, phuṭa. 7 A stretch or application of strength; an exertion of power; an effort; a strain. Ex. tūṃ damalā asa- lāsa tara baisa mī ēka a0 māratōṃ. 8 A critical moment; a point in a duration of exact fitness or urgent requirement; the nick of time. v sādha, sambhāḷa. Ex. pāūsa ēravhīṃ puṣkaḷa lāgūna avasānīṃ ghālavitō tyāpēkṣāṃ avasānēṃ sambhāḷūna thōḍā thōḍā jarīṃ lāgalā tarīṃ purē. 9 A conjuncture or juncture. 10 The very height of the heat or excitement of an animal, male or female. avasānānta asaṇēṃ or yēṇēṃ To be or to fall within the power or capability of. And avasānāntūna jāṇēṃ To pass away from the power of.
Source
:
DDSA: The Aryabhusan school dictionary, Marathi-English
avasāna (अवसान).—n End; termination of, as in dēhāvasāna. A stoppage or pausing places (in music). Confidence, spirit, courage. v dhara, khaca A critical moment, the nick of time. v sātha, sambhāḷa. avasānānta asaṇēṃ or yēṇēṃ To be or fall within the power or capability of. avasānāntūna jāṇēṃ To pass away from the power of.
Marathi is an Indo-European language having over 70 million native speakers people in (predominantly) Maharashtra India. Marathi, like many other Indo-Aryan languages, evolved from early forms of Prakrit, which itself is a subset of Sanskrit, one of the most ancient languages of the world.
Sanskrit-English dictionary
Source
:
DDSA: The practical Sanskrit-English dictionary
Avasāna (अवसान).—[ava-so-lyuṭ]
1) Stopping.
2) Conclusion, termination, cessation, end; दोहावसाने पुनरेव दोग्ध्रीम् (dohāvasāne punareva dogdhrīm) R.2. 23,45; तच्छिष्याध्ययननिवेदितावसानाम् (tacchiṣyādhyayananiveditāvasānām) 1.95; इत्येतदवसानं कथायाः (ityetadavasānaṃ kathāyāḥ) M.5 thus ends the story; °विरसे (virase) K.18; आत्मनः सुखा- वसानेन (ātmanaḥ sukhā- vasānena) V.3 at the sacrifice of; (at the end of comp.) ending with, terminating at; स चायमङ्गुलीयकदर्शनावसानः (sa cāyamaṅgulīyakadarśanāvasānaḥ) Ś.7; यत्खलु दुःखावसानमेव दुःखम् (yatkhalu duḥkhāvasānameva duḥkham) K.328.
3) Death, decease; अवसानेऽङ्गराजस्य योद्धव्यं भवता किल (avasāne'ṅgarājasya yoddhavyaṃ bhavatā kila) Ve.5.39; मूलपुरुषावसाने संपदः परमुपतिष्ठन्ति (mūlapuruṣāvasāne saṃpadaḥ paramupatiṣṭhanti) Ś.6.
4) boundary, limit; विलोकिता दर्शनीयानामवसानभूमिः (vilokitā darśanīyānāmavasānabhūmiḥ) K.124 furthest or highest limit.
5) (In gram.) The last part of a word or period (opp. ādi); आदिमध्यावसानेषु यरता यान्ति लाघवम् (ādimadhyāvasāneṣu yaratā yānti lāghavam); अनीकपदाव- सानं देवादि नाम (anīkapadāva- sānaṃ devādi nāma) R.18.1 (i. e. devīnāka) विरामोऽवसानम्, वर्णानामभावोऽवसानसंज्ञः स्यात् (virāmo'vasānam, varṇānāmabhāvo'vasānasaṃjñaḥ syāt) P.I.4.11; रवरवसानयोर्विसर्जनीयः (ravaravasānayorvisarjanīyaḥ) VIII.3.15.
6) A pause.
7) The end of a verse, or the verse itself; एकावसानाद्व्यवसाना-ऋक् (ekāvasānādvyavasānā-ṛk).
8) A place of dismounting from a horse.
9) A place (sthāna); resting place, residence; यमो ददात्यवसानमस्मै (yamo dadātyavasānamasmai) Rv.1.14.9. अवसानं भवत्वत्र (avasānaṃ bhavatvatra) Mb.5.31.19 °दर्श (darśa) a. looking at one's place of destination. श्येनो नृचक्षा अवसानदर्शः (śyeno nṛcakṣā avasānadarśaḥ) Av.7.41.1.
Derivable forms: avasānam (अवसानम्).
--- OR ---
Āvasāna (आवसान).—a. [avasānamabhijano'sya añ] Living at the extremity of a town (as a cāṇḍāla).
Source
:
Cologne Digital Sanskrit Dictionaries: Shabda-Sagara Sanskrit-English Dictionary
Avasāna (अवसान).—n.
(-naṃ) 1. Conclusion, termination, cessation. 2. Death. 3. Boundary, limit. 4. (In grammar,) Disjunction of letters. E. ava, ṣo to finish, lyuṭ affix; o is changed to ā.
Sanskrit, also spelled संस्कृतम् (saṃskṛtam), is an ancient language of India commonly seen as the grandmother of the Indo-European language family. Closely allied with Prakrit and Pali, Sanskrit is more exhaustive in both grammar and terms and has the most extensive collection of literature in the world, greatly surpassing its sister-languages Greek and Latin.
See also (Relevant definitions)
Partial matches: Vasana, Ava, A.
Starts with: Avasanaghataki, Avasanaka, Avasanam, Avasananirnaya Shiksha, Avasanapaharana.
Ends with (+46): Adhyavasana, Aharavasana, Anadhyavasana, Anavasana, Angavasana, Ardhanavasana, Bhairavasana, Carmavasana, Charmavasana, Davasana, Dehavasana, Dharmavasana, Dinavasana, Divasavasana, Divavasana, Ekapadagalavasana, Ekavasana, Gadavasana, Galavasana, Gaunavasana.
Full-text (+1): Divasavasana, Varshavasana, Dinavasana, Avasanika, Avasani, Anosana, Indravasana, Avasanaghataki, Paryavasana, Paryyavasana, Divavasana, Galanem, Yuddhavasana, Abhava, Gaunavasana, Shapavasana, Nishavasana, Avadana, Avasita, Upaka.
Relevant text
Search found 3 books and stories containing Avasana, Avasāna, Āvasāna, A-vasana, A-vasāna, Ava-sana, Ava-sāna, Āva-sāna; (plurals include: Avasanas, Avasānas, Āvasānas, vasanas, vasānas, sanas, sānas). You can also click to the full overview containing English textual excerpts. Below are direct links for the most relevant articles: