Angarakshaka, aka: Aṅgarakṣaka, Anga-rakshaka; 1 Definition(s)
Introduction
Angarakshaka means something in Hinduism, Sanskrit. If you want to know the exact meaning, history, etymology or English translation of this term then check out the descriptions on this page. Add your comment or reference to a book if you want to contribute to this summary article.
The Sanskrit term Aṅgarakṣaka can be transliterated into English as Angaraksaka or Angarakshaka, using the IAST transliteration scheme (?).
In Hinduism
Arthashastra (politics and welfare)
[Angarakshaka in Arthashastra glossaries]
Aṅgarakṣaka (अङ्गरक्षक, "bodyguard") means a body guard or head of the body guards. Pedanīlli nāyaka was the aṅgarakṣaka of Śrī vākili of Kākatīya fort. An undated inscription from Tāḍuvai refers to Kaṇyāyuṇḍu, the aṅgarakṣaka of Rudremadevi.
Aṅgarakṣaka is an official title designating one of the seventy-two officers (niyoga) of the Bāhattaraniyogādhipati circle, according to the Inscriptional glossary of Andhra Pradesh (Śāsana-śabdakośāmu). The bāhattaraniyoga-adhipati is the highest executive officer of this circle (including a Aṅgarakṣaka). For example: During the reign of Gaṇapatideva, the area extending between Pānagal to Mārjavāḍi was entrusted to Gaṇḍapeṇḍāru Gangayasāhiṇi as Bāhattaraniyogādhipati. Later on, this office was entrusted to Kāyastha Jannigadeva.
(Source)
:
Shodhganga: Kakati Ganapatideva and his times (artha)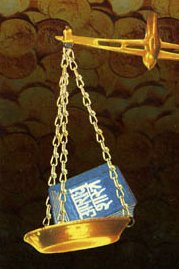 Arthashastra (अर्थशास्त्र, arthaśāstra) literature concerns itself with the teachings (shastra) of economic prosperity (artha) statecraft, politics and military tactics. The term arthashastra refers to both the name of these scientific teachings, as well as the name of a Sanskrit work included in such literature. This book was written (3rd century BCE) by by Kautilya, who flourished in the 4th century BCE.
Relevant definitions
Search found 788 related definition(s) that might help you understand this better. Below you will find the 15 most relevant articles:
| | | |
| --- | --- | --- |
| | | |
| Anga | | 1) Aṅga (अङ्ग).—A King belonging to the Candra vaṃśa. (Lunar dynasty). Genealogy. Descended fro... |
| Vedanga | | Vedāṅga (वेदाङ्ग) refers to a category of Apaurūṣeya texts, or "disciplines dealing with knowle... |
| Khatvanga | | Khaṭvāṅga (खट्वाङ्ग).—General Information. A King of the Ikṣvāku dynasty, known by the name Dil... |
| Upanga | | Upāṅga (उपाङ्ग).—A mark of sandal on the forehead.-gam 1 A subdivision, a sub-head. Mb.1.1.382)... |
| Pancanga | | Pañcāṅga (पञ्चाङ्ग) refers to the "five dharma practices" for obtaining the first dhyāna accord... |
| Caturanga | | Caturaṅga (चतुरङ्ग).—A king of the Aṅga dynasty. He was the son of Hemapāda and father of Pṛthu... |
| Lohitanga | | Lohitāṅga (लोहिताङ्ग).—1) the काम्पिल्ल (kāmpilla) tree. 2) the planet Mars; ब्रह्मराशिं समावृत... |
| Varanga | | Vāraṅga (वारङ्ग).—[vṝ-aṅgac ṇit Uṇ.1.114]1) The handle of a sword, knife &c.2) The narrow end t... |
| Bahiranga | | Bahiraṅga (बहिरङ्ग).—a. outer, external. (-gam) 1 an external part. 2) an outer limb. 3) proper... |
| Ashtanga | | Aṣṭāṅga (अष्टाङ्ग).—The name of a book on medical science.** Matsya-purāṇa 215. 34. |
| Naranga | | Nāraṅga (नारङ्ग).—1) The orange tree.2) A lecher, libertine.3) A living being.4) A twin.-ṅgam, ... |
| Kalanga | | Kālāṅga (कालाङ्ग) or Kālāṅgatantra refers to one of the twenty-eight Gāruḍatantras, belonging t... |
| Angagraha | | Aṅgagraha (अङ्गग्रह).—spasm; seizure of the body with some illness. Derivable forms: aṅgagrahaḥ... |
| Raktanga | | Raktāṅga (रक्ताङ्ग).—A nāga born in Dhṛtarāṣṭra's dynasty. It was burnt to death at the yajña o... |
| Angaja | | Aṅgaja (अङ्गज).—a. [aṅgāt jāyate jan-ḍa] 1) produced from or on the body, being in or on the bo... |
Relevant text
No search results for Angarakshaka, Aṅgarakṣaka or Anga-rakshaka in any book or story.