Anagatavekshana, aka: Anagata-avekshana, Anāgatāvekṣaṇa; 1 Definition(s)
Introduction
Anagatavekshana means something in Hinduism, Sanskrit. If you want to know the exact meaning, history, etymology or English translation of this term then check out the descriptions on this page. Add your comment or reference to a book if you want to contribute to this summary article.
The Sanskrit term Anāgatāvekṣaṇa can be transliterated into English as Anagataveksana or Anagatavekshana, using the IAST transliteration scheme (?).
In Hinduism
Arthashastra (politics and welfare)
[Anagatavekshana in Arthashastra glossaries]
Anāgatāvekṣaṇa (अनागतावेक्षण) refers to "reference to a subsequent portion" and is the name of a yukti, or 'technical division', according to which the contents of the Arthaśāstra by Cāṇakya are grouped. Cāṇakya (4th-century BCE), aka Kauṭilya, was the chief minister of Chandragupta Maurya, the founder of the famous Maurya Empire.
(Source)
: Wisdom Library: Arthaśāstra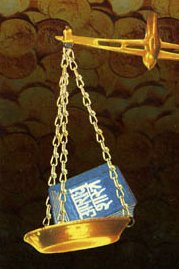 Arthashastra (अर्थशास्त्र, arthaśāstra) literature concerns itself with the teachings (shastra) of economic prosperity (artha) statecraft, politics and military tactics. The term arthashastra refers to both the name of these scientific teachings, as well as the name of a Sanskrit work included in such literature. This book was written (3rd century BCE) by by Kautilya, who flourished in the 4th century BCE.
Relevant definitions
Search found 27 related definition(s) that might help you understand this better. Below you will find the 15 most relevant articles:
| | | |
| --- | --- | --- |
| | | |
| Anagata | | Anāgata (अनागत).—(See PAÑCATANTRA). |
| Avekshana | | Avekṣaṇa (अवेक्षण) refers to the "use of appropriate words or terms and avoidance of improper w... |
| Anagatavidhatri | | Anāgatavidhātri (अनागतविधात्रि) or Anāgatavidhātṛ is the name of a fish (matsya), according to ... |
| Anagata Sutta | | Anāgata, (adj.) (an + āgata) not come yet, i. e. future. On usual combn. with atīta: see this. ... |
| Anagatadhvan | | Anāgatādhvan (अनागताध्वन्) or simply Anāgata refers to the "future time" and represents one of ... |
| Garbhinyavekshana | | Garbhiṇyavekṣaṇa (गर्भिण्यवेक्षण).—mid-wifery, care and attendance of pregnant women and new-bo... |
| Anagatartava | | Anāgatārtavā (अनागतार्तवा).—[strīpuṣpavikāsanam ārtavam, na āgatamārtavaṃ yasyāḥ] a maiden who ... |
| Anagatabadha | | Anāgatābādha (अनागताबाध).—[anāgataḥ ābādhaḥ duḥkham] future (physical) trouble or calamities, i... |
| Atikrantavekshana | | Atikrāntāvekṣaṇa (अतिक्रान्तावेक्षण) refers to "reference to a previous portion" and is the nam... |
| Atita | | Atīta (अतीत) or Atītāgama refers to one of upāgamas (supplementary scriptures) of the Sahasrāga... |
| Citra | | Citra (चित्र) refers to one of the 93 alaṃkāras ("figures of speech") mentioned by Cirañjīva Bh... |
| Ela | | Elā (एला).—1) Cardamom plant; एलानां फलरेणवः (elānāṃ phalareṇavaḥ) R.4.47, 6.64.2) Cardamoms (t... |
| Ajita | | Ajita (अजित) or Ajitāgama refers to one of the twenty-eight Siddhāntāgama: a classification of ... |
| Yukti | | Yukti (युक्ति).—f. [yuj-ktin]1) Union, junction, combination.2) Application, use, employment.3)... |
| Agata | | Āgata (आगत).—p. p.1) Come, arrived; मम साधर्म्यमागताः (mama sādharmyamāgatāḥ) Bg. 14.2.2) Occur... |
Relevant text
Search found 1 books and stories containing Anagatavekshana, Anagata-avekshana or Anāgatāvekṣaṇa. You can also click to the full overview containing English textual excerpts. Below are direct links for the most relevant articles: