Amisa, Āmiṣa, Āmisa, Amisha, Amiṣa: 13 definitions
Introduction
Introduction:
Amisa means something in Buddhism, Pali, Hinduism, Sanskrit, Marathi. If you want to know the exact meaning, history, etymology or English translation of this term then check out the descriptions on this page. Add your comment or reference to a book if you want to contribute to this summary article.
The Sanskrit terms Āmiṣa and Amiṣa can be transliterated into English as Amisa or Amisha, using the IAST transliteration scheme (?).
In Buddhism
General definition (in Buddhism)
Source
: Wisdom Library: Dharma-samgraha
Āmiṣa (आमिष) or Āmiṣadāna also refers to the "gift of the material things" and represents one of the "three kinds of gifts" (dāna) as defined in the Dharma-saṃgraha (section 105). The Dharma-samgraha (Dharmasangraha) is an extensive glossary of Buddhist technical terms in Sanskrit (e.g., āmiṣa). The work is attributed to Nagarjuna who lived around the 2nd century A.D.
Languages of India and abroad
Pali-English dictionary
Source
:
BuddhaSasana: Concise Pali-English Dictionary
āmisa : (nt.) food; flesh; bait; gain. (adj.) material.
Source
:
Sutta: The Pali Text Society's Pali-English Dictionary
Āmisa, (nt.) (der. fr. āma raw, q. v. for etym. — Vedic āmis (m.); later Sk. āmiṣa (nt.), both in lit. & fig. meaning) ‹-› 1. originally raw meat; hence prevailing notion of "raw, unprepared, uncultivated"; thus °khāra raw lye Vin.I, 206. — 2. "fleshy, of the flesh" (as opposed to mind or spirit), hence material, physical; generally in opposition to dhamma (see dhamma B 1. a. and also next no.), thus at M.I, 12 (°dāyāda); It.101 (id.); A.I, 91 = It.98 (°dāna material gifts opp. to spiritual ones); Dhs.1344 (°paṭisanthāra hospitality towards bodily needs, cp. Dhs.trsl. 350). — 3. food, esp. palatable food (cp. E. sweetmeat); food for enjoyment, dainties Vin.II, 269 sq.; J.II, 6; Miln.413 (lok°); DA.I, 83 (°sannidhi), — 4. bait S.I, 67; IV, 158; J.IV, 57, 219; VI, 416; DA.I, 270. — 5. gain, reward, money, douceur, gratuity, "tip" PvA.36, 46; esp. in phrase °kiñcikkha-hetu for the sake of some (little) gain S.II, 234; A.I, 128; V, 265, 283 sq., 293 sq.; Pug.29; Pv.II, 83 (= kiñci āmisaṃ patthento PvA.107); Miln.93; VvA.241 (= bhogahetu). — 6. enjoyment Pv.II, 82 (= kāmāmise-laggacitto PvA.107). — 7. greed, desire, lust Vin.I, 303 (°antara out of greed, selfish, opp. mettacitto); A.III, 144 (id.), 184 (id.); I, 73 (°garū parisā); J.V, 91 (°cakkhu); Ps.II, 238 (mār°). See also cpds. with nir° and sa°. (Page 104)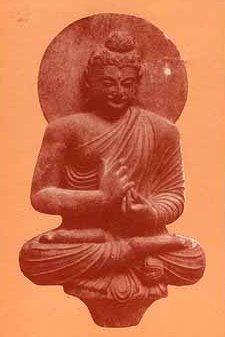 Pali is the language of the Tipiṭaka, which is the sacred canon of Theravāda Buddhism and contains much of the Buddha's speech. Closeley related to Sanskrit, both languages are used interchangeably between religions.
Marathi-English dictionary
Source
:
DDSA: The Molesworth Marathi and English Dictionary
āmiṣa (आमिष).—n (S) Flesh-meat. 2 A bait, a lure, a stale, any enticing object: also a douceur or bribe.
Source
:
DDSA: The Aryabhusan school dictionary, Marathi-English
āmiṣa (आमिष).—n A bait. A bribe. Flesh-meat.
Marathi is an Indo-European language having over 70 million native speakers people in (predominantly) Maharashtra India. Marathi, like many other Indo-Aryan languages, evolved from early forms of Prakrit, which itself is a subset of Sanskrit, one of the most ancient languages of the world.
Sanskrit dictionary
Source
:
DDSA: The practical Sanskrit-English dictionary
Amiṣa (अमिष).—a. [na. ba.] Free from guile or deceit.
-ṣam [am bhoge-karmaṇi iṣan]
1) An object of worldly enjoyment, luxury.
2) Honesty, absence of fraud or deceit.
3) Flesh.
--- OR ---
Āmiṣa (आमिष).—[am ṭiṣac dīrghaśca Uṇ.1.46]
1) Flesh; उपानयत् पिण्डमिवामिषस्य (upānayat piṇḍamivāmiṣasya) R.2.59; यथामिषं जले मत्स्यैर्भक्ष्यते श्वापदैर्भुवि । आकाशे पक्षिभिश्चैव तथा सर्वत्र वित्तवान् (yathāmiṣaṃ jale matsyairbhakṣyate śvāpadairbhuvi | ākāśe pakṣibhiścaiva tathā sarvatra vittavān) Subhāṣ (Skanda P.)
2) (Hence fig.) A prey, victim, object of enjoyment; (rājyaṃ) रन्ध्रान्वेषणदक्षाणां द्विषामामिषतां ययौ (randhrānveṣaṇadakṣāṇāṃ dviṣāmāmiṣatāṃ yayau) R.12.11 fell a prey &c.; Dk.164.
3) Food, bait.
4) A bribe.
5) Desire, lust; निरामिषो विनिर्मुक्तः प्रशान्तः सुसुखी भव (nirāmiṣo vinirmuktaḥ praśāntaḥ susukhī bhava) Mb.12.17.2; निरपेक्षो निरामिषः (nirapekṣo nirāmiṣaḥ) Ms.6.49.
6) Enjoyment; pleasing or lovely or attractive object; नामिषेषु प्रसंगोऽस्ति (nāmiṣeṣu prasaṃgo'sti) Mb.12.158.23.
7) Form.
8) A leaf.
9) The fruit of the Jambīra; means of livelihood; आमिषं यच्च पूर्वेषां राजसं च मलं भृशम् । अनृतं नाम तद्भूतं क्षिप्तेन पृथिवीतले (āmiṣaṃ yacca pūrveṣāṃ rājasaṃ ca malaṃ bhṛśam | anṛtaṃ nāma tadbhūtaṃ kṣiptena pṛthivītale) || Rām.7.74.16.
Derivable forms: āmiṣam (आमिषम्).
Source
:
Cologne Digital Sanskrit Dictionaries: Edgerton Buddhist Hybrid Sanskrit Dictionary
Āmiṣa (आमिष).—nt. (except for the strange āmiṣā Mahāvyutpatti 6753; the [Buddhist Hybrid Sanskrit] word also has its Sanskrit meanings, as well as those listed here, in which it = Pali āmisa; even in Sanskrit a few occurrences approach this sphere of use, compare [Boehtlingk and Roth] s.v., Alles worüber man mit Gier herfällt), lit. or orig. (the) flesh (con- trasting with dharma, as in Pali with dhamma, the spirit); worldly things, possessions, or enjoyments, as contrasted with religious or spiritual ones (dharma): Mahāvyutpatti 6753 āmiṣā (! so also Mironov) = Tibetan zaṅ ziṅ, matter, object, goods; external goods, earthly possessions (contrasted with internal, spiritual gifts); also śa, meat, and zas, food; sāmiṣaḥ, q.v., Mahāvyutpatti 6751, and nirāmiṣaḥ, q.v., Mahāvyutpatti 6752 (here āmiṣa = Tibetan zaṅ ziṅ, only); dual dvandva dharmāmiṣa, spiritual and worldly things, °ṣābhyāṃ yathāśaktyā saṃgrāhakaś ca Bodhisattvabhūmi 254.21; °ṣābhyāṃ dāne 'matsariṇo Sukhāvatīvyūha 61.5; atha dharmā- miṣam iti bhagavan kaḥ padārthaḥ Laṅkāvatāra-sūtra 179.17; āmiṣam Laṅkāvatāra-sūtra 180.6, defined at length in 6—13 as including what leads to longing (tṛṣṇā, 10) and rebirth, away from the religious goal; compare āmiṣasaṃgraho bhavati na dharmasaṃ- graha iti 179.16; lokāmiṣasaṃgraho bhavati na dharma- saṃgraha iti 173.5; lokāmiṣa-phalābhilāṣiṇo (gen. sg.) vā punaḥ lokāmiṣanimittaṃ tathāgatacaityapūjā Bodhisattvabhūmi 22.25— 26; dharmasaṃbhoga āmiṣasaṃbhogo Divyāvadāna 93.1 spiritual and worldly enjoyment; in Mahāvastu iii.55.1, 3 Mahākāśyapa is described as the Lord's dharmajo dharmanirmito dharma- dāyādo na āmiṣadāyādo, spiritually born, spiritually fash- ioned spiritual heir, not physical (or worldly) heir (Pali also uses dhamma- and āmisa-dāyāda); āmiṣalolupaḥ puṅgalo …bodhisattvena na sevitavyaḥ Rāṣṭrapālaparipṛcchā 19.1; apy oṣitā āmiṣapātracīvare (so probably divide, see oṣita) Rāṣṭrapālaparipṛcchā 19.10; āmiṣa-priyāś Rāṣṭrapālaparipṛcchā 34.2 fond of worldly things; āmiṣa-guruka- sya Rāṣṭrapālaparipṛcchā 35.2 devoted to…; nāmiṣaprakṣiptayā samtatyā Śikṣāsamuccaya 128.7, with mental disposition (see saṃtati) not intent on worldly (or material) things; āmiṣa-kiṃcitka, see kiṃ- citka; na labhyaṃ bhikṣavas tenāmiṣeṇāmiṣakṛtyaṃ kartum Mūla-Sarvāstivāda-Vinaya i.249.12, it is not allowable to pursue enjoyment with this worldly enjoyment (sugar added to food).
Source
:
Cologne Digital Sanskrit Dictionaries: Shabda-Sagara Sanskrit-English Dictionary
Amiṣa (अमिष).—n.
(-ṣaṃ) 1. Luxury. 2. Honesty, simplicity. E. ama to be sick, iṣan Unadi aff.
--- OR ---
Āmiṣa (आमिष).—mn.
(-ṣaḥ-ṣaṃ) 1. Flesh. 2. Enjoyment. 3. An object of enjoyment, a pleasing or beautiful object, &c. 4. A bribe. 5. Coverting, longing for. 6. Form. 7. Lust, desire. 8. Food. E. am to be sick, to go, ṣṭisac Unadi aff. and the antepen. lengthened.
Source
:
Cologne Digital Sanskrit Dictionaries: Benfey Sanskrit-English Dictionary
Āmiṣa (आमिष).—m. and n. Flesh, [Pañcatantra] i. [distich] 449.
Source
:
Cologne Digital Sanskrit Dictionaries: Cappeller Sanskrit-English Dictionary
Āmiṣa (आमिष).—[neuter] flesh; ṣāśin [adjective] eating [feminine]
Source
:
Cologne Digital Sanskrit Dictionaries: Monier-Williams Sanskrit-English Dictionary
1) Amiṣa (अमिष):—= āmiṣa q.v., [Uṇādi-sūtra]
2) Āmiṣa (आमिष):—[from āma] a See sub voce
3) b n. (probably connected with 1. āma; [from] √2. miṣ, 'to wet' [Tārānātha tarkavācaspati's Vācaspatyam, Sanskrit dictionary]), flesh, [Mahābhārata; Manu-smṛti; Pañcatantra; Hitopadeśa; Raghuvaṃśa] etc.
4) food, meat, prey
5) an object of enjoyment, a pleasing or beautiful object etc., [Manu-smṛti; Raghuvaṃśa; Kathāsaritsāgara] etc.
6) coveting, longing for
7) lust, desire
8) a gift, boon, fee, [cf. Lexicographers, esp. such as amarasiṃha, halāyudha, hemacandra, etc.]
Sanskrit, also spelled संस्कृतम् (saṃskṛtam), is an ancient language of India commonly seen as the grandmother of the Indo-European language family (even English!). Closely allied with Prakrit and Pali, Sanskrit is more exhaustive in both grammar and terms and has the most extensive collection of literature in the world, greatly surpassing its sister-languages Greek and Latin.
See also (Relevant definitions)
Starts with: Amisadana, Amisagaru, Amisakincikkha Sutta, Amishabhuj, Amishapriya, Amishashin, Amishata, Amishatva.
Ends with (+3): Abhinishcikramisha, Anamisha, Atmamisha, Grihitamisha, Hamisha, Jigamisha, Khadgamisha, Khandamisha, Khangamisha, Khisamisa, Kisamisa, Krishnamisha, Lohamisha, Lokamisa, Nayakamisa, Nikcikramisha, Niramisa, Sadamisha, Samisa, Tvishamisha.
Full-text (+27): Amishabhuj, Niramisa, Amishashin, Amishapriya, Amishata, Amisadana, Lohamisha, Niramishashin, Khadgamisha, Krishnamisha, Samisa, Amishatva, Amrisha, Khangamisha, Anamisha, Amishi, Amis, Amvasa-(amisha, Amvasa, Nirmrisha.
Relevant text
Search found 13 books and stories containing Amisa, A-miṣa, A-misa, A-misha, Āmiṣa, Āmisa, Āmiṣa, Amiṣa, Amisha; (plurals include: Amisas, miṣas, misas, mishas, Āmiṣas, Āmisas, Amiṣas, Amishas). You can also click to the full overview containing English textual excerpts. Below are direct links for the most relevant articles: