Akhya, Ākhyā, Ākhya: 15 definitions
Introduction:
Akhya means something in Buddhism, Pali, Hinduism, Sanskrit, Marathi. If you want to know the exact meaning, history, etymology or English translation of this term then check out the descriptions on this page. Add your comment or reference to a book if you want to contribute to this summary article.
In Hinduism
Vyakarana (Sanskrit grammar)
Source
:
Wikisource: A dictionary of Sanskrit grammar
Ākhyā (आख्या).—Designation, conventional name; cf. देवदत्तो मुण्ड्यपि जट्यपि त्यामा-ख्यां न जहाति (devadatto muṇḍyapi jaṭyapi tyāmā-khyāṃ na jahāti) M. Bh. on I.1.1; cf. also स्वमज्ञातिघनाख्यायाम् (svamajñātighanākhyāyām) P.I.1.35; cf. also वर्णः कारोत्तरो वर्णाख्या (varṇaḥ kārottaro varṇākhyā) Tai. Prāt. I. 16.
Vyakarana (व्याकरण, vyākaraṇa) refers to Sanskrit grammar and represents one of the six additional sciences (vedanga) to be studied along with the Vedas. Vyakarana concerns itself with the rules of Sanskrit grammar and linguistic analysis in order to establish the correct context of words and sentences.
Ayurveda (science of life)
Source
: Wisdom Library: Raj Nighantu
Ākhyā (आख्या) is a synonym for Deśa ("region"), according to the second chapter (dharaṇyādi-varga) of the 13th-century Raj Nighantu or Rājanighaṇṭu (an Ayurvedic encyclopedia). The Dharaṇyādi-varga covers the lands [viz., Ākhyā], soil, mountains, jungles and vegetation's relations between trees and plants and substances, with their various kinds.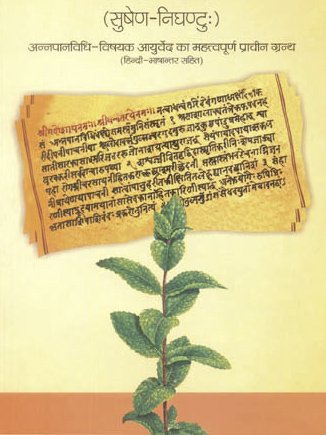 Āyurveda (आयुर्वेद, ayurveda) is a branch of Indian science dealing with medicine, herbalism, taxology, anatomy, surgery, alchemy and related topics. Traditional practice of Āyurveda in ancient India dates back to at least the first millenium BC. Literature is commonly written in Sanskrit using various poetic metres.
In Buddhism
Tibetan Buddhism (Vajrayana or tantric Buddhism)
Source
:
academia.edu: The Structure and Meanings of the Heruka Maṇḍala
Ākhyā (आख्या) (or Ratākhyā) is the name of a Ḍākinī who, together with the Vīra (hero) named Ratākhya forms one of the 36 pairs situated in the Jñānacakra, according to the 10th century Ḍākārṇava chapter 15. Accordingly, the jñānacakra refers to one of the three divisions of the saṃbhoga-puṭa ('enjoyment layer'), situated in the Herukamaṇḍala. The 36 pairs of Ḍākinīs [viz., Ratākhyā] and Vīras are white in color; the shapes of their faces are in accordance with their names; they have four arms; they hold a skull bowl, a skull staff, a small drum, and a knife.
Note: In Ratnasena's Maṇḍalārcanavidhi, Ratākhyā is Ākhyā (Skt ms. NGMPP B 24/52, 16 v 2)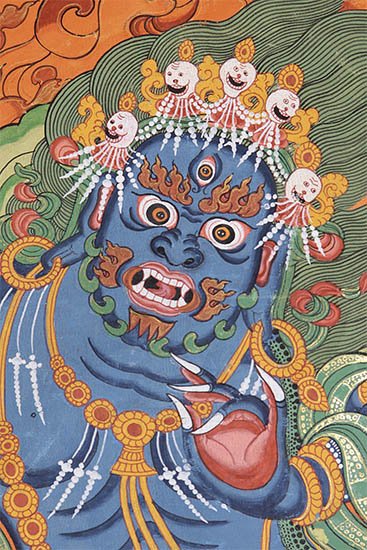 Tibetan Buddhism includes schools such as Nyingma, Kadampa, Kagyu and Gelug. Their primary canon of literature is divided in two broad categories: The Kangyur, which consists of Buddha's words, and the Tengyur, which includes commentaries from various sources. Esotericism and tantra techniques (vajrayāna) are collected indepently.
Languages of India and abroad
Pali-English dictionary
Source
:
BuddhaSasana: Concise Pali-English Dictionary
ākhyā : (f.) name.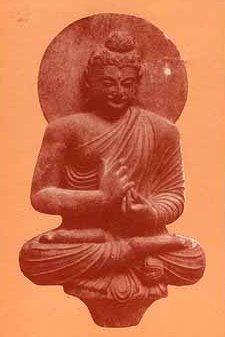 Pali is the language of the Tipiṭaka, which is the sacred canon of Theravāda Buddhism and contains much of the Buddha's speech. Closeley related to Sanskrit, both languages are used interchangeably between religions.
Marathi-English dictionary
Source
:
DDSA: The Molesworth Marathi and English Dictionary
ākhyā (आख्या).—f (S) Renown, fame, celebrity. 2 Popular talk or rumor. 3 S A name or an appellation.
Source
:
DDSA: The Aryabhusan school dictionary, Marathi-English
ākhyā (आख्या).—f Renown. A name. A rumour.
Marathi is an Indo-European language having over 70 million native speakers people in (predominantly) Maharashtra India. Marathi, like many other Indo-Aryan languages, evolved from early forms of Prakrit, which itself is a subset of Sanskrit, one of the most ancient languages of the world.
Sanskrit dictionary
Source
:
DDSA: The practical Sanskrit-English dictionary
Ākhyā (आख्या).—2 P.
1) (a) To tell, say, inform, communicate, narrate (usually with dat. of person); इमानि शुक्लानि यजूंषि वाजसनेयेन याज्ञवल्क्येनाख्यायन्ते (imāni śuklāni yajūṃṣi vājasaneyena yājñavalkyenākhyāyante) Bṛ. Up.6.5.3. ते रामाय वधोपायमाचख्युर्विबुधद्विषः (te rāmāya vadhopāyamācakhyurvibudhadviṣaḥ) R.15.5,41,71,93;12.42, 91; आख्याहि मे को भवानुग्ररूपो (ākhyāhi me ko bhavānugrarūpo) Bhagavadgītā (Bombay) 11.31,18.63; Meghadūta 1; Manusmṛti 8.224,9.73, Y.1.66,2.65; sometimes with gename of person; आख्याहि भद्रे प्रियदर्शनस्य (ākhyāhi bhadre priyadarśanasya) Pañcatantra (Bombay) 4.15; केनाहं तवा- ख्यातः (kenāhaṃ tavā- khyātaḥ) Mb. (b) To declare, announce, signify; धनुर्भृतोऽ- प्यस्य दयार्द्रभावमाख्यातम् (dhanurbhṛto'- pyasya dayārdrabhāvamākhyātam) R.2.11.
2) To call, denominate, name; सुवर्णबिन्दुरित्याख्यायते (suvarṇabindurityākhyāyate) Mālatīmādhava (Bombay) 9; R.1.21, Manusmṛti 4.6.
3) To look at, count; to recite (Ved.). -Caus. (khyāpayati)
1) To cause to tell or narrate.
2) To declare.
--- OR ---
Ākhya (आख्य).—a. A narrator; संपतन्ति च मे शिष्याः प्रवृत्ताख्याः पुरीमितः (saṃpatanti ca me śiṣyāḥ pravṛttākhyāḥ purīmitaḥ) Rām.6.124.16.
--- OR ---
Ākhyā (आख्या).—[ā-khyāyate anayā; ākhyā-aṅ P.III.3.16]
1) A name, appellation; किं वा शकुन्तलेत्यस्य मातुराख्या (kiṃ vā śakuntaletyasya māturākhyā) Ś.7,7.33; पश्चादुमाख्यां सुमुखी जगाम (paścādumākhyāṃ sumukhī jagāma) Kumārasambhava 1.26; तपाख्यया भुवि पप्रथे (tapākhyayā bhuvi paprathe) R.15.11 become known by that name; often at the end of compounds meaning 'named' or 'called'; अथ किमाख्यस्य राजर्षेः सा धर्मपत्नी (atha kimākhyasya rājarṣeḥ sā dharmapatnī) Ś.7; रघुवंशाख्यं काव्यम् (raghuvaṃśākhyaṃ kāvyam) &c.
2) Appearance, aspect; न हि तस्य विकल्पाख्या या च मद्वीक्षया हता (na hi tasya vikalpākhyā yā ca madvīkṣayā hatā) Bhāgavata 11.18.37.
3) Beauty, splendour; वृसीषु रुचिराख्यासु निषेदुः काञ्चनीषु ते (vṛsīṣu rucirākhyāsu niṣeduḥ kāñcanīṣu te) Rām.7.6.12.
Source
:
Cologne Digital Sanskrit Dictionaries: Shabda-Sagara Sanskrit-English Dictionary
Ākhyā (आख्या).—f.
(-khyā) A name or appellation. E. khyā to say, āṅ prefixed, aṅ and ṭāp fem. affs.
Source
:
Cologne Digital Sanskrit Dictionaries: Benfey Sanskrit-English Dictionary
Ākhyā (आख्या).—[ā-khyā], f. A name, [Śākuntala, (ed. Böhtlingk.)] 105, 7.
Source
:
Cologne Digital Sanskrit Dictionaries: Cappeller Sanskrit-English Dictionary
Ākhyā (आख्या).—[feminine] appellation, name; [instrumental] with name; adj. —° called, named.
Source
:
Cologne Digital Sanskrit Dictionaries: Monier-Williams Sanskrit-English Dictionary
1) Ākhyā (आख्या):—[=ā-khyā] 1. ā-√khyā [Parasmaipada] ([imperfect tense] -akhyat) to behold, [Ṛg-veda iv, 2, 18];—([future] p. -khyāsyat; perf. 3. [plural] -cakhyuḥ)
—to tell, communicate, inform, declare, announce, [Śatapatha-brāhmaṇa xiii, xiv; Manu-smṛti; Mahābhārata] etc.;
—to call (with two [accusative]), [Raghuvaṃśa x, 22] :
—[Passive voice] -khyāyate, to be named or enumerated, [Śatapatha-brāhmaṇa];
—to be called, [Śatapatha-brāhmaṇa x, xiv] :
—[Causal] [Parasmaipada] (2. sg. -khyāpayasi) to make known, declare, [Mahābhārata i, 7485] :
—[Ātmanepada] ([Potential] -khyāpayeta) to cause to tell, [Aitareya-brāhmaṇa; Śāṅkhāyana-śrauta-sūtra]
2) [=ā-khyā] 2. ā-khyā f. (ifc. f(ā). , [Kathāsaritsāgara; Sāṃkhyakārikā]) appellation, name, [Prātiśākhya; Pāṇini; Manu-smṛti vii, 157, etc.]
3) [v.s. ...] (= -saṃkhyā) total amount, [Manu-smṛti ii, 134; Mahābhārata iii, 12831] (cf. [Harivaṃśa 515]), [ and xv, 671]
4) [v.s. ...] appearance, aspect, [Rāmāyaṇa vii, 60, 12]
Source
:
Cologne Digital Sanskrit Dictionaries: Yates Sanskrit-English Dictionary
Ākhyā (आख्या):—[ā-khyā] (khyā) 1. f. A name, title.
Source
:
DDSA: Paia-sadda-mahannavo; a comprehensive Prakrit Hindi dictionary (S)
Ākhyā (आख्या) in the Sanskrit language is related to the Prakrit words: Akkhā, Āghava, Āghā, Āhā.
[Sanskrit to German]
Sanskrit, also spelled संस्कृतम् (saṃskṛtam), is an ancient language of India commonly seen as the grandmother of the Indo-European language family (even English!). Closely allied with Prakrit and Pali, Sanskrit is more exhaustive in both grammar and terms and has the most extensive collection of literature in the world, greatly surpassing its sister-languages Greek and Latin.
See also (Relevant definitions)
Starts with (+32): Akhyadivya, Akhyaka, Akhyana, Akhyanajati, Akhyanaka, Akhyanaki, Akhyanakushala, Akhyanavid, Akhyanay, Akhyanaya, Akhyapaka, Akhyapana, Akhyapayitrika, Akhyapita, Akhyas, Akhyata, Akhyatacandrika, Akhyatadidhiti, Akhyataka, Akhyatapada.
Ends with (+467): Abhyakhya, Acaryavyakhya, Acintyavishvasadakhya, Adhikarasampradayavyakhya, Advaitakhya, Agrimakhya, Ahinakalpavyakhya, Ajatakhya, Ajnakhya, Akhyatavadavyakhya, Aksharasaptativyakhya, Alpeshakhya, Amaraprakhya, Amurtasadakhya, Amurttasadakhya, Anakhya, Anamtakhya, Angarakhya, Anubhutakhya, Anumanaprakaranavyakhya.
Full-text (+153): Akhyas, Kapyakhya, Mastakakhya, Shakakhya, Vyakhya, Samakhya, Akhyayin, Akhyapana, Akhyati, Akhyayika, Kimakhya, Suparnakhya, Shailakhya, Priyakhya, Mlecchakhya, Shakrakhya, Candrakhya, Akkha, Suvarnakhya, Uranakhya.
Relevant text
Search found 20 books and stories containing Akhya, A-khya, Ā-khyā, Ākhyā, Ākhya; (plurals include: Akhyas, khyas, khyās, Ākhyās, Ākhyas). You can also click to the full overview containing English textual excerpts. Below are direct links for the most relevant articles: