Adinava, aka: Ādīnava, Ādinava, Ādinavā; 4 Definition(s)
Introduction
Adinava means something in Buddhism, Pali, Hinduism, Sanskrit. If you want to know the exact meaning, history, etymology or English translation of this term then check out the descriptions on this page. Add your comment or reference to a book if you want to contribute to this summary article.
In Buddhism
Theravada (major branch of Buddhism)
M The fact to become aware of the perishable character of all things.
Source
:
Dhamma Dana: Pali English Glossary
Theravāda is a major branch of Buddhism having the the Pali canon (tipitaka) as their canonical literature, which includes the vinaya-pitaka (monastic rules), the sutta-pitaka (Buddhist sermons) and the abhidhamma-pitaka (philosophy and psychology).
Languages of India and abroad
Pali-English dictionary
ādīnava : (m.) disadvantage.
Source
:
BuddhaSasana: Concise Pali-English Dictionary
Ādīnava, (ā + dīna + va (nt.), a substantivised adj., orig. meaning "full of wretchedness", cp. BSk. ādīnava M Vastu III, 297 (misery); Divy 329) disadvantage, danger (in or through = Loc.) D.I, 38 (vedanānaṃ assādañ ca ādīnavañ ca etc.), 213 (iddhi-pāṭihāriye M.I, 318; S.I, 9 (ettha bhīyo); II, 170 sq. (dhātūnaṃ); III, 27, 62, 102 (rūpassa etc.); IV, 7, 168; A.I, 57 (akaraṇīye kayiramāne) 258 (ko loke assādo); III, 250 sq.; 267 sq. (duccarite), 270 (puggala-ppasāde); IV, 439 sq.; V, 81; J.I, 146; IV, 2; It.9 = A.II, 10 = Nd2 172a; Sn.36, 50 (cp. Nd2 127), 69, 424, 732; Th.2, 17 (kāye ā. = dosa ThA.23), 485 (kāmesu ā. = dosa ThA.287); Pv III, 107 (= dosa PvA.214); IV, 67 (= dosa PvA.263); Ps.I, 192 sq.; II, 9, 10; PvA.12, 208. — There are several sets of sources of evil or danger, viz. five dussīlassa sīla-vipattiyā ā. at D.II, 85 = III, 235 = A.III, 252; five akkhantiyā ā. at Vbh.378; six of six each at D.III, 182 sq. — In phrase kāmānaṃ ā. okāro saṅkileso D.I, 110, 148; M.I, 115; Nett 42; DhA 16.

—ânupassin realising the danger or evil of S.II, 85 (upā dāniyesu dhammesu) abstr. °ânupassanā Vism.647 sq., 695. —dassāvin same as °ânupassin D.I, 245 (an°); A.V, 178 (id.); D.III, 46; S.II, 194, 269; A.III, 146; V, 181 sq.; Nd2 141. —pariyesanā search for danger in (-°) S.II, 171; III, 29; IV, 8 sq. —saññā consciousness of danger D.I, 7); III, 253, 283; A.III, 79. (Page 99)
Source
:
Sutta: The Pali Text Society's Pali-English Dictionary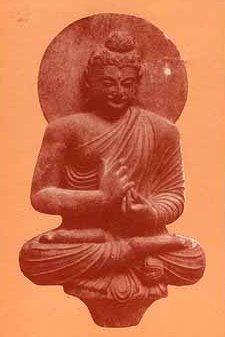 Pali is the language of the Tipiṭaka, which is the sacred canon of Theravāda Buddhism and contains much of the Buddha's speech. Closeley related to Sanskrit, both languages are used interchangeably between religions.
Sanskrit-English dictionary
Ādinava (आदिनव).—
1) Misfortune, distress.
2) Hinderance; want of luck (in dice); आदिनवं प्रतिदीन्वे (ādinavaṃ pratidīnve) Av.7.19.4.
3) Fault, transgression; Śi.2.22. see अनादीनव (anādīnava).
4) An inflictor of distress; आदीनवः पुमान् दोषे परिक्लेशदुरन्तयोः (ādīnavaḥ pumān doṣe parikleśadurantayoḥ) Medinī.
Derivable forms: ādinavaḥ (आदिनवः), ādinavam (आदिनवम्).
See also (synonyms): ādidīva.
Source
:
DDSA: The practical Sanskrit-English dictionary
Sanskrit, also spelled संस्कृतम् (saṃskṛtam), is an ancient language of India commonly seen as the grandmother of the Indo-European language family. Closely allied with Prakrit and Pali, Sanskrit is more exhaustive in both grammar and terms and has the most extensive collection of literature in the world, greatly surpassing its sister-languages Greek and Latin.
Relevant definitions
Search found 17 related definition(s) that might help you understand this better. Below you will find the 15 most relevant articles:
| | | |
| --- | --- | --- |
| | | |
| Adinavadarsha | | Ādinavadarśa (आदिनवदर्श).—a. having evil designs towards a fellow-player at dice (Ved.); अक्षरा... |
| Kama | | Kāma (काम, "love") is accomplished by performing mantrasādhana (preparatory procedures) beginni... |
| Sanna | | Ṣaṇṇa (षण्ण).—= Sanskrit ṣaṇḍa, thicket: nānādvijonnāditavṛkṣa-ṣaṇṇe (Bhvr.) vane viśokā muditā... |
| Pariyesana | | Pariyesanā, (f.) & Pariyesana (nt.) (fr. pariyesati) search, quest, inquiry (a) (°nā) D. II, 58... |
| Yakkha | | Yakkha, (Vedic yakṣa, quick ray of light, but also "ghost"; fr. yaks to move quickly; perhaps... |
| Kokalika | | Kokālika (कोकालिक) is the name of the disciple of Devadatta who looked for the faults (ādīnava)... |
| Kama Sutta | | Kāma, (m. nt.) (Dhtp (603) & Dhtm (843) paraphrase by "icchāyaṃ, " cp. Vedic kāma, kam=Idg. *qā... |
| Yakkha Samyutta | | Yakkha, (Vedic yakṣa, quick ray of light, but also "ghost"; fr. yaks to move quickly; perhaps... |
| Pariyesana Sutta | | Pariyesanā, (f.) & Pariyesana (nt.) (fr. pariyesati) search, quest, inquiry (a) (°nā) D. II, 58... |
| Sanna Sutta | | Saññā, (f.) (fr. saṃ+jñā) (pl. saññāyo and saññā — e.g. M. I, 108) 1. sense, consciousness, per... |
| Kama Jataka | | Kāma, (m. nt.) (Dhtp (603) & Dhtm (843) paraphrase by "icchāyaṃ, " cp. Vedic kāma, kam=Idg. *qā... |
| Sanna Vagga | | Saññā, (f.) (fr. saṃ+jñā) (pl. saññāyo and saññā — e.g. M. I, 108) 1. sense, consciousness, per... |
| Dassavin | | Dassāvin, (adj.-n.) (Sk. *darśavant) full of insight, seeing, perceiving, taking notice of. In ... |
| Adidiva | | Ādidīva (आदिदीव).—1) Misfortune, distress.2) Hinderance; want of luck (in dice); आदिनवं प्रतिदी... |
| Giri Sutta | | Giri (or Girimananda) Sutta - Preached at Jetavana. Ananda brings news to the Buddha that Girim... |
Relevant text
Search found 10 books and stories containing Adinava, Ādīnava, Ādinava or Ādinavā. You can also click to the full overview containing English textual excerpts. Below are direct links for the most relevant articles: